The Evolution of Butterfly Valves From Past to Present
2023-06-20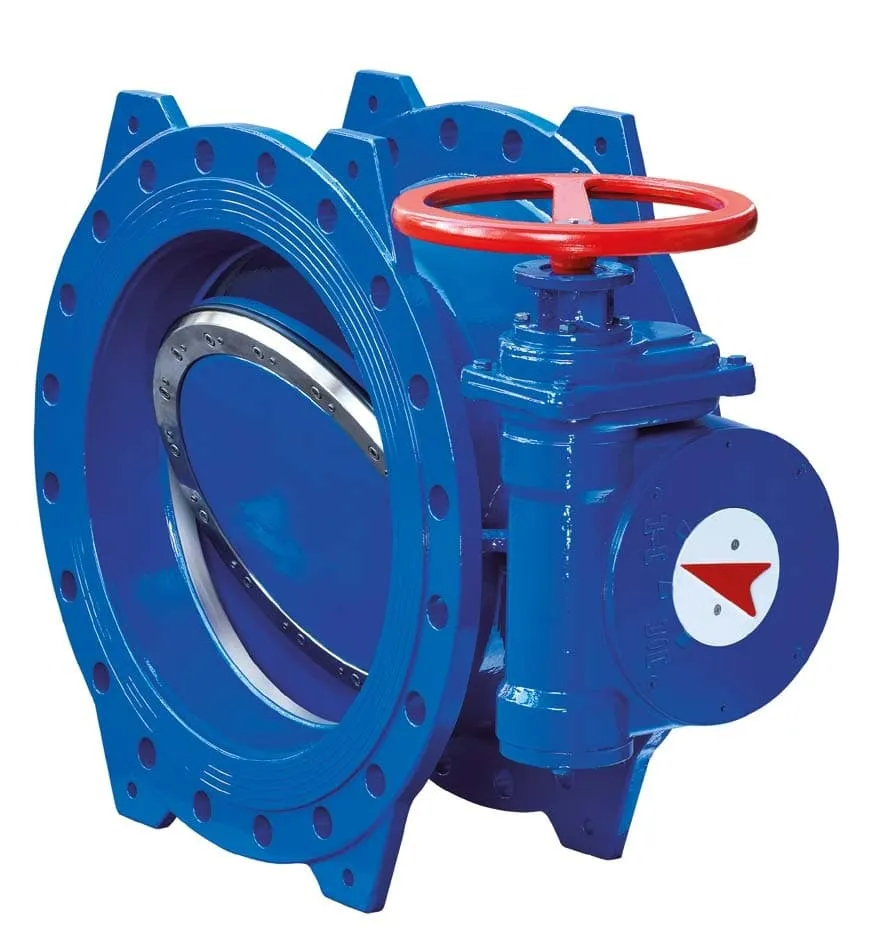 Butterfly valves have come a long way since their inception, evolving into essential components of fluid control systems across various industries. Over time, advancements in materials, design, and manufacturing techniques have shaped the development of butterfly valves, making them more versatile, reliable, and efficient. we will trace the evolution of butterfly valves from their early days to the present, highlighting key milestones and technological advancements that have propelled their growth.
Early Origins
The concept of butterfly valves dates back to ancient times, with early designs inspired by the principles of gate and disk valves. However, it was not until the mid-19th century that the first practical butterfly valve was patented. These early butterfly valves featured a simple design with a metal disk that pivoted on a central axis to control flow.
Materials and Sealing
In the early stages, butterfly valves were predominantly made of cast iron and utilized soft materials for sealing, such as leather or rubber. As industrial demands increased, the need for more robust and corrosion-resistant materials emerged. The introduction of stainless steel, bronze, and other alloys expanded the material options, enhancing durability and expanding the range of applications for butterfly valves.
Improved Design
Advancements in design have played a significant role in the evolution of butterfly valves. Early designs had limited sealing capabilities and suffered from flow restrictions. However, innovations such as offset and high-performance designs emerged, improving sealing efficiency, reducing pressure drop, and enhancing flow control capabilities. These design improvements opened doors to a wider range of applications for butterfly valves.
Actuation and Automation
With the advent of automation and control systems, butterfly valves underwent significant advancements in actuation mechanisms. Manual operation gave way to pneumatic, hydraulic, and electric actuators, enabling remote control and automation. This enhanced precision, responsiveness, and integration of butterfly valves into advanced control systems, making them integral components in modern industrial processes.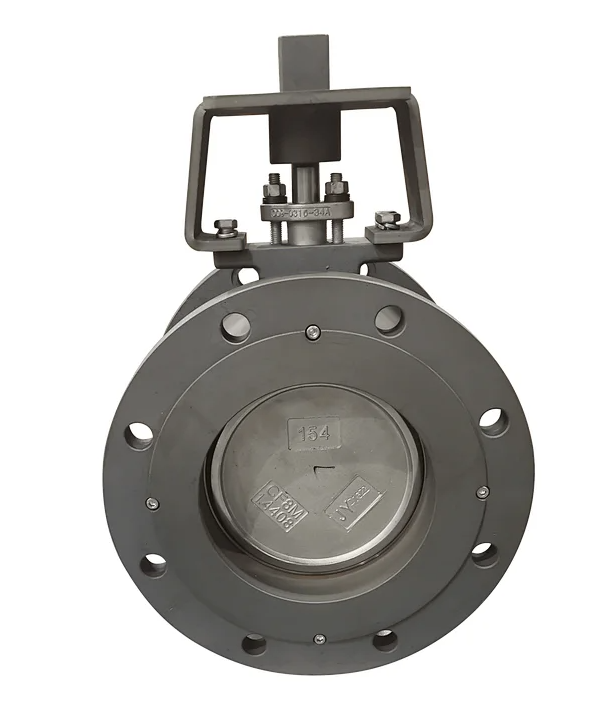 Enhanced Performance and Versatility
In recent years, technological advancements and computational fluid dynamics (CFD) simulations have further refined the performance of butterfly valves. Improved aerodynamic designs, optimized disk shapes, and flow profiles have led to reduced pressure drops and enhanced flow control capabilities. Additionally, advancements in elastomer materials and coatings have improved sealing properties, enabling butterfly valves to handle a wider range of media, temperatures, and pressures.
Specialized Applications
Butterfly valves are essential components in fluid control systems across various industries. Their unique design and functionality make them versatile and reliable for a wide range of applications:
-HVAC Systems
Butterfly valves play a crucial role in heating, ventilation, and air conditioning (HVAC) systems. They regulate the flow of air and water in ducts and pipes, enabling efficient temperature control and maintaining optimal conditions within buildings. The compact design, low pressure drop, and quick operation of butterfly valves make them ideal for HVAC applications, enhancing energy efficiency and system performance.
-Water Treatment and Distribution
Butterfly valves are extensively used in water treatment and distribution processes. From regulating flow in pipelines to controlling water levels in reservoirs and tanks, butterfly valves ensure efficient and reliable water management. Their ability to handle large flow rates, minimal pressure loss, and resistance to corrosive elements make them a preferred choice in the water industry.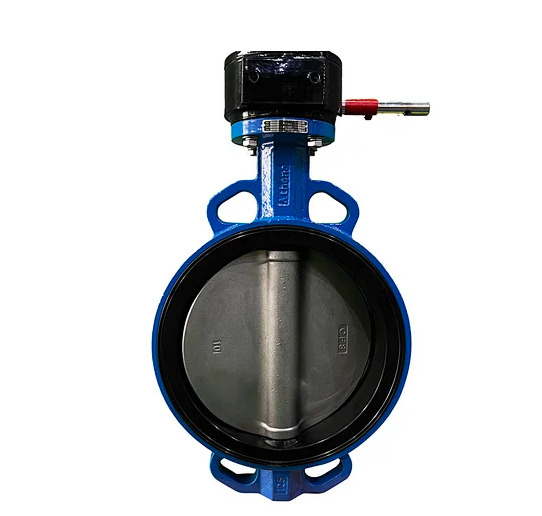 -Process Industries
Butterfly valves find wide application in process industries such as chemical, pharmaceutical, food and beverage, and oil and gas. They are used to control the flow of various liquids, gases, and slurries in pipelines, tanks, and reactors. Butterfly valves provide tight shut-off, excellent flow control, and compatibility with a wide range of media, making them indispensable for process optimization and ensuring product quality.
-Fire Protection Systems
In fire protection systems, butterfly valves serve as crucial components in fire suppression systems and sprinkler installations. They provide reliable shut-off capabilities and fast response times in case of emergencies, ensuring effective control of water flow to extinguish fires and minimize damage. Butterfly valves' ability to handle high flow rates and their reliability under challenging conditions make them vital for fire safety applications.
-Oil and Gas Pipelines
Butterfly valves play a significant role in the transportation and distribution of oil and gas. They are used in pipelines to control the flow of crude oil, natural gas, and petroleum products. Butterfly valves offer robust performance, low maintenance requirements, and rapid open-close operation, making them well-suited for the demanding conditions of the oil and gas industry.
Benefits of Butterfly Valves
-Compact and lightweight design, enabling easy installation and space optimization.
-Excellent flow control and low pressure drop, enhancing system efficiency.
-Cost-effective compared to other types of valves.
-Quick and reliable operation, allowing for rapid response times.
-Versatile, with the ability to handle a wide range of media and temperatures.
-Minimal maintenance requirements, reducing downtime and operational costs.
-Corrosion-resistant materials available, increasing durability and longevity.
-Compatible with automation and remote control systems, facilitating integration into advanced control systems.
Butterfly valves are powerhouses in fluid control systems, finding applications in HVAC, water treatment, process industries, fire protection, oil and gas, and many more. Their versatility, reliability, and numerous benefits make them a preferred choice for engineers and industry professionals. Understanding the applications and benefits of butterfly valves empowers industries to optimize their fluid control processes, ensuring efficient and reliable operation in various sectors.
The evolution of butterfly valves has been marked by advancements in materials, sealing, design, actuation, and performance. From their humble beginnings to their present state, butterfly valves have undergone significant transformations, improving their functionality, reliability, and adaptability to meet the evolving needs of various industries. As technology continues to advance, we can expect further refinements in butterfly valve design, materials, and automation, shaping their future as essential components in fluid control systems.