2″-48"125LB~150LB Bi-Directional Sealing Function And Good Performance Butterfly Valves
Concentric Butterfly Valves
Size: 2"~48"

Pressure rating: 125LB~150LB

Body material: cast iron/Carbon steel /Stainless steel/Bronze

End connection: WAFER/LUG/RF

Operation:Lever/ Gear/ motor/pneumatic actuators

Lever operated with position plate to ISO 5211
Product Overview:

Athena concentric butterfly valves
- Also known as Soft sealing elastic seat type midline butterfly valves has the function of switching and regulating fluid.
- Compared with traditional gate valves, globe valves and ball valves, its weight is light, low cost.
- Concentric design, widely used in various industrial fluid control, rubber fully covered valve body to make it completely isolated from the medium, so as to be suitable for various corrosive conditions.
- With the rapid development of various artificial rubber industry, often used in various working conditions.
- The design standard conforms to API 609.


ATHENA is a professional manufacturer of concentric butterfly valves.We manufacture valves from genuine guaranteed raw material with material test certificate , hydraulic test certificates , MTC 3.1 available with all supply. Also , we can provide valves with third party inspection agencies.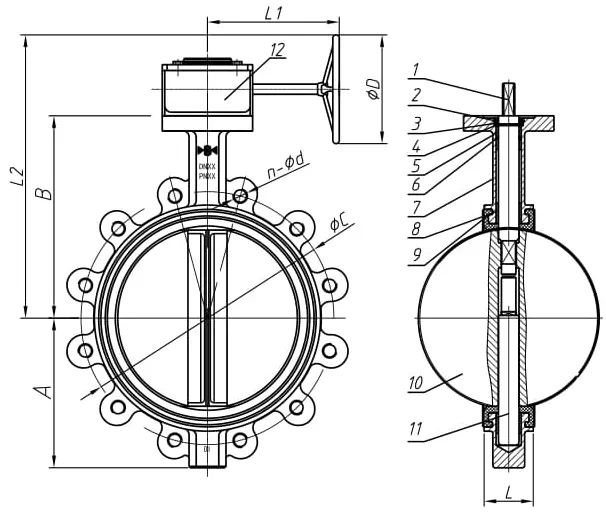 ---
Partial List of Applications:

- Oil & Gas Pipelines
- Refineries and Petrochemical Plants
- Power Generation
- Gas and Coal Fired Turbines
- District Heating
- Gas Measurement Systems
- Offshore Platforms
- HIPPS Systems
- Cryogenic Service Applications
- Emergency Shut Down Valves
- Pulp & Paper
- Mining
- Boiler Steam and Drain Applications