Choosing the Right Control Valve for Your Process
2023-06-26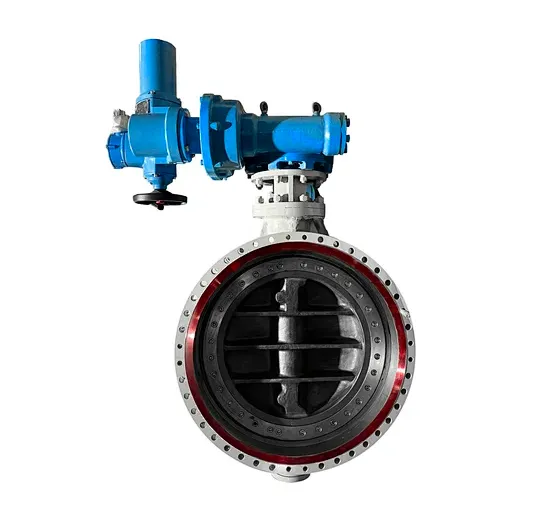 Control valves are critical components in industrial processes that precisely control fluid flow, pressure, and other process variables. Selecting the right control valve can be a complex task given the wide variety of products available in the market. The following provides an in-depth look at the key factors that should be considered when selecting the correct control valve for your specific process requirements. By understanding the details below, you can make an informed decision to ensure optimal performance and reliability.
--Process Parameters
To begin with, it is crucial to have a comprehensive understanding of your process parameters. Identify the fluid characteristics, such as temperature, pressure, viscosity, and corrosiveness. Additionally, determine the required flow rate, pressure drop, and the desired level of control precision. These factors will help you select a control valve that can effectively handle the process conditions while meeting your control objectives.
--Valve Types and Configurations
There are several types and configurations of control valves available, each designed to suit specific applications. Some commonly used valve types include globe valves, butterfly valves, ball valves, and plug valves. Globe valves offer precise throttling control and are suitable for applications requiring fine adjustments. Butterfly valves are known for their low-cost, lightweight design and are often preferred for larger flow applications. Ball valves provide quick shutoff capabilities and are commonly used in on-off control applications. Plug valves, on the other hand, are well-suited for applications requiring a tight seal and minimal pressure drop. Consider the advantages and limitations of each valve type in relation to your process requirements to make an informed decision.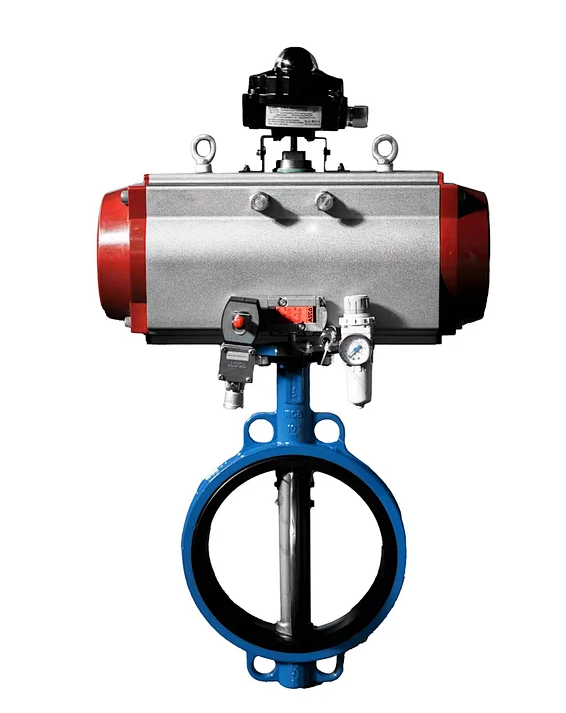 --Valve Sizing and Flow Characteristics
Accurate valve sizing is crucial to achieve proper control and minimize energy consumption. Improperly sized valves can lead to instability, excessive pressure drops, or insufficient flow control. Conduct a thorough sizing calculation based on the expected flow rate, pressure drop, and fluid properties. Additionally, consider the flow characteristic required for your process. Flow characteristics define how the valve's capacity changes in relation to the position of the valve plug or disc. Common flow characteristics include linear, equal percentage, and quick opening. The selection of the appropriate flow characteristic is vital to achieving precise control over your process variable.
--Material Selection
The choice of materials for your control valve depends on the nature of your process fluid and the operating conditions. Consider factors such as fluid compatibility, corrosion resistance, and temperature limitations. Valves are commonly made from materials like stainless steel, carbon steel, bronze, or high-performance alloys. In corrosive environments, special coatings or linings may be necessary to protect the valve from chemical attack. Carefully evaluate the material compatibility with your process to ensure long-term reliability and avoid premature failure.
--Actuation and Control
Control valves require an actuator to translate the control signal into valve positioning. Actuators can be pneumatic, hydraulic, or electric, each offering different advantages and limitations. Pneumatic actuators are widely used for their fast response time, simplicity, and reliability. Hydraulic actuators are preferred when higher forces or precise control is required. Electric actuators provide precise control, programmability, and integration with digital control systems. Consider your process requirements, control system capabilities, and available infrastructure to choose the most suitable actuation method for your application.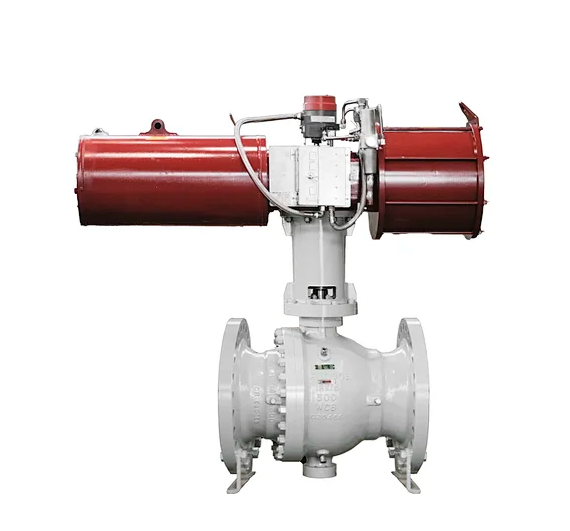 --Performance and Maintenance
Evaluate the performance characteristics of the control valve to ensure it meets your control requirements. Consider factors such as rangeability, accuracy, response time, and turndown ratio. Rangeability refers to the ratio between the maximum and minimum flow rates the valve can handle effectively. A higher rangeability allows for better control over a broader operating range. Additionally, assess the maintenance requirements of the control valve. Look for features such as ease of maintenance, availability of spare parts, and manufacturer support. Choosing a valve with good reliability and accessible maintenance resources will minimize downtime and ensure efficient operation throughout the valve's lifecycle.

Choosing the right control valve is a critical decision that can significantly impact the performance and efficiency of your industrial processes. By thoroughly understanding your process parameters, considering different valve types and configurations, sizing the valve appropriately, selecting compatible materials, evaluating actuation methods, and assessing performance and maintenance aspects, you can make an informed decision. a well-selected control valve will provide accurate control, improve process stability, and contribute to the overall success of your operations.