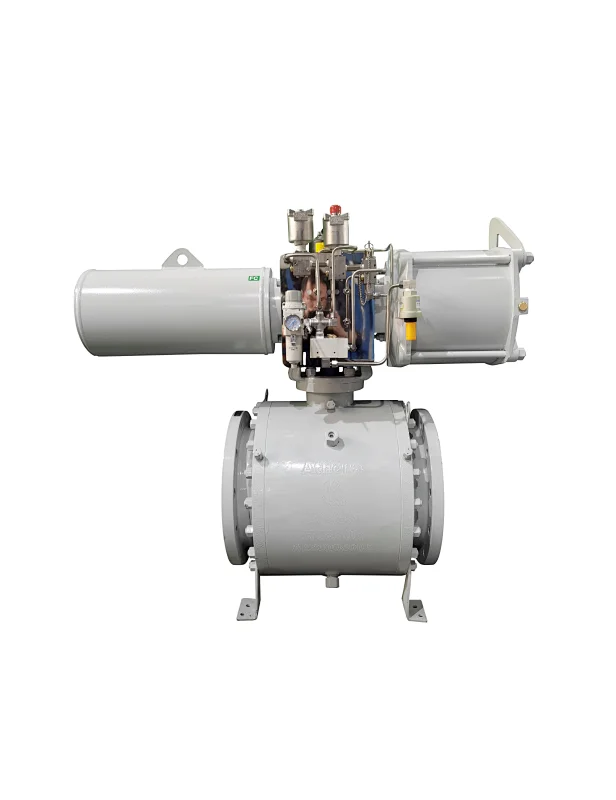 2"-40" 150LB~2500LB Ball Valve The Fluid Resistance is Small Good Sealing Performance
Size:2"~40"

Pressure Rating:150LB~2500LB

Body material: Carbon steel /Stainless steel / Alloy steel /Special ( Monel /Inconel /Hastelloy etc.)

End connection: RF/RTJ/BW

Operation: Pneumatic

NACE: MR0175

Bore: Full Bore and Reduced Bore

Certificate: CE/PED, ISO, ATEX, SIL, FIRE SAFE
Product Overview:

Athena pneumatic ball valve
- Used to isolate a pipeline via a powerful pneumatically operated actuator that fits on top of the valve.
- Offered in either Single (spring closed or open) or Double acting and can be supplied with a range of configurable modular options for your automation process, including limit switches, solenoid valves and positioners.
- In addition, our pneumatic control valve quarter turn rack and pinion actuator are sized with a 30% safety factor built-in.
- State-of-art lip seal technology combined with smart valve designs guarantee excellent sealing performance which is applied to minus 196°C working conditions.
- Pneumatic actuated ball valve with R-PTFE ball seats is suitable for many automatic process and industrial applications.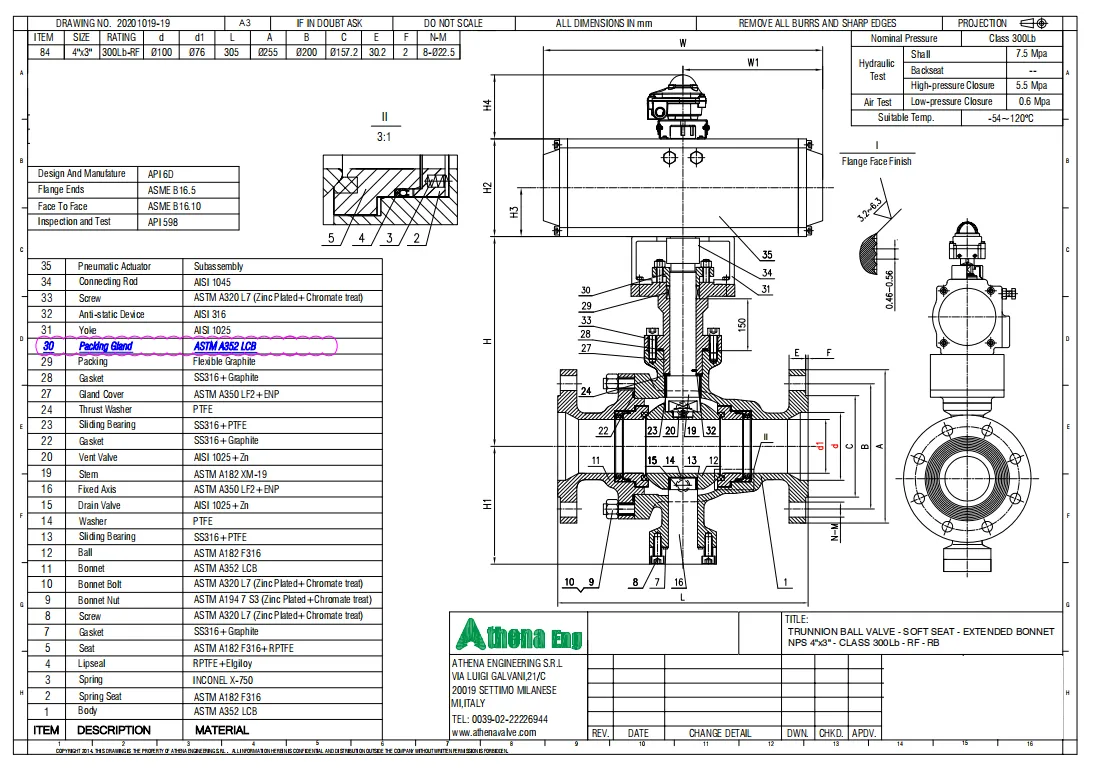 Partial List of Applications:

- Oil & Gas Pipelines
- Refineries and Petrochemical Plants
- Power Generation
- Gas and Coal Fired Turbines
- District Heating
- Gas Measurement Systems
- Offshore Platforms
- HIPPS Systems
- Cryogenic Service Applications
- Emergency Shut Down Valves
- Pulp & Paper
- Mining
- Boiler Steam and Drain Applications