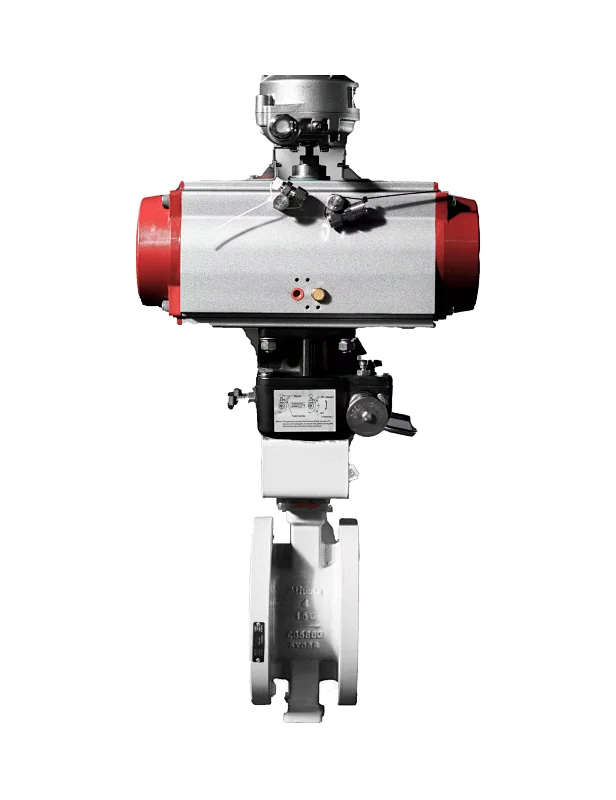 2″-40"150LB~2500LB Pneumatic Valves The Flow Characteristics And Regulating Performance is Good.
Pneumatic Butterfly Valves
Size: 2"~40"

Pressure rating: 150Lb~2500Lb

Body material: Carbon steel /Stainless steel / Alloy steel /Special ( Monel /Inconel /Hastelloy etc.) alloy steel

End connection: RF/RTJ/BW/WAFER/LUG

Operation: Pneumatic actuators

NACE: MR0175

Certificate: CE/PED, ISO, ATEX, SIL
Product Overview:

Athena pneumatic butterfly valves
- Butterfly valve with pneumatic actuator working principle, driven by rotating cylinder valve.
- The seal plate compacts O-ring isolated from the vacuum and atmosphere completely. Athena Pneumatic butterfly valve has advantages as quick opening and closing, easy installation, small size and long life cycles.
- The Pneumatic Butterfly Valves are provided in both single acting and double acting actuators.
- And the valve is located between pump and process chamber.
- Belong to the quarter turn valves
- Used for industrial and domestic applications.
- Main application will be fully isolated contaminating and aggressive gas in processes.
- Go with all kind of flow like hot water, cold water, HVAC, condenser, compressed air and vacuum.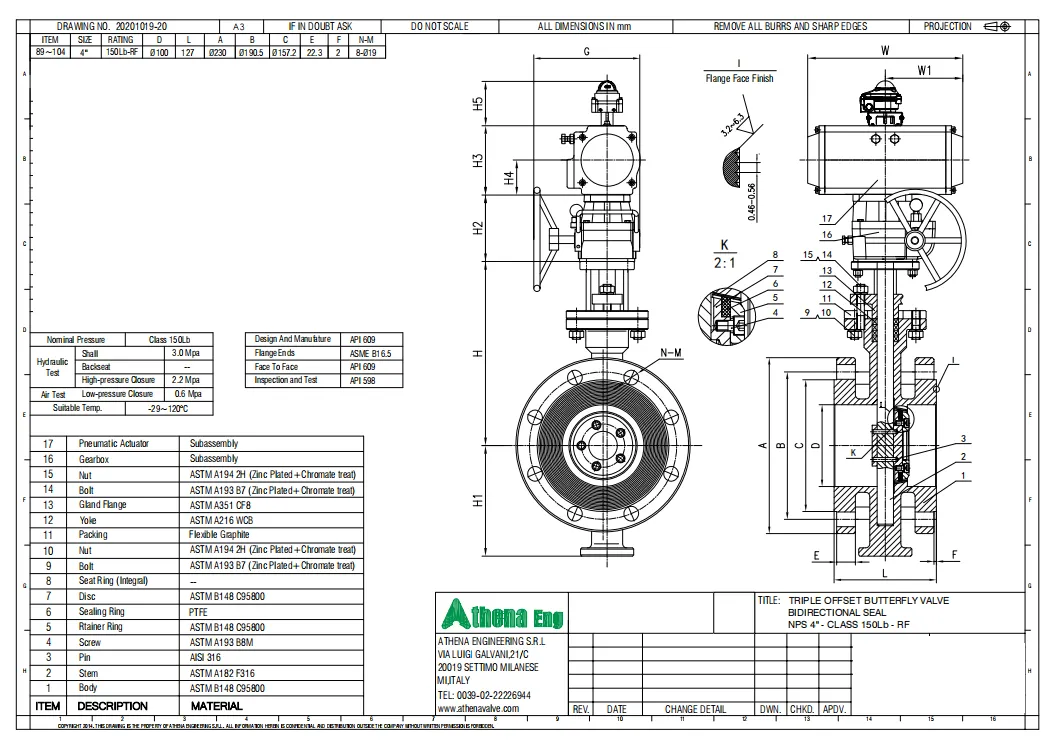 Partial List of Applications:

- Oil & Gas Pipelines
- Refineries and Petrochemical Plants
- Power Generation
- Gas and Coal Fired Turbines
- District Heating
- Gas Measurement Systems
- Offshore Platforms
- HIPPS Systems
- Cryogenic Service Applications
- Emergency Shut Down Valves
- Pulp & Paper
- Mining
- Boiler Steam and Drain Applications