What are the types of Industrial Valves
author: ATHENA GROUP
2023-04-16
Valve is the control component in the fluid delivery system, with shut-off, regulation, diversion, backflow prevention, pressure control, shunt or overflow pressure relief functions.
Valves are essential components in a wide range of industries, including oil and gas, chemical processing, power generation, and water treatment.
Valves can be in a variety of shapes, sizes, and configurations to match different applications (on/off, control), fluids (liquid, gas, powder, etc.) materials (combustible, toxic, corrosive, etc.), and pressures and temperatures.
Valve types that are commonly used include:
Gate valves: These valves have a sliding gate that moves up and down to control the flow of fluid through the valve.
Check valves: Also known as a non-return valve, is a type of valve that allows the flow of fluid or gas in one direction only. It is designed to prevent backflow, which is the unwanted reversal of flow in a piping system.
Ball valves: These valves have a rotating ball with a hole in the middle that can be turned to open or close the flow of fluid through the valve.
Butterfly valves: These valves have a disc that rotates on a shaft to control the flow of fluid through the valve.
Globe valve, diaphragm valve, piston valve, plug valve, strainers, and so on.
Let's know more details about them.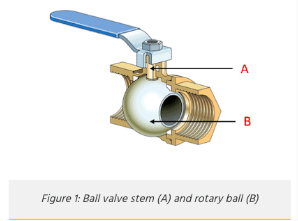 Ball Valve
How Does a Ball Valve Work?
Ball valves are quarter-turn on/off valves. A rotating ball in the center of the valve controls the flow of working service. The rotating ball is known as a rotary ball, and it is designed with a hole (a bore) in the center. It is controled by a stem, which is on the top of the ball rotates the ball to open or close the valve. The stem can be turned using manual levers, gears or actuators.
Benefits of Ball Valves
1.Compact design, convenient maintenance

: The packing seal on the stem is not prone to wear or failure. Ball valves are easy to disassemble and repair.
2.Good sealing performance with l

ow fluid resistance

: For full bore ball valve, there is barely flow resistance. Most ball valves are soft seated, which can reach good sealing performance.
3.Easy to operate,

fast to shut-off

: Due to quarter-turn operation, ball valves are easy to use. It can be opened or closed fastly.
5.Widely applicable:
 Ball valves can withstand great amounts of pressure and temperature.
Applications That Use Ball Valves
Ball valves can be used for a broad range of industries, such as:
Oil & Gas, Food & Beverage Equipment, Automotive, Vehicle Wash Systems, Power Processing, Pharmaceutical, Chemical Admixtures & Treatment, Irrigation & Water Treatment Equipment, Manufacturing Facilities.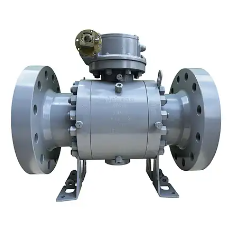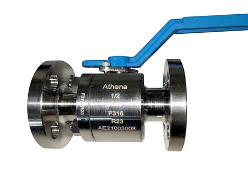 How Does a Gate Valve Work?
The opening and closing part of the gate valve is the gate plate, which moves in a vertical direction perpendicular to the fluid flow. The gate valve can only be fully opened and fully closed, and cannot adjust or throttle the media. The most common type is wedge gate valve.
Benefits of Gate Valves
1.Bi-directional

: The fluid can flow in both directions with no restrictions, no turbulence, no reduction of pressure. It is suitable for applications where the media changes directions.
2.Low fluid resistance

: The medium channel inside the gate valve body is straight through, and the media direction is not changed when the valve is open or closed. This results in a small pressure drop across the valve.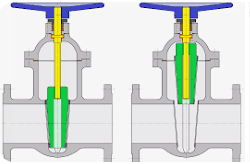 3. 
Good sealing performance:
 With the linear movement of the gate, the wedge-shaped gate can match the seat perfectly, providing a tight sealing effect.
4. 
Easy to operate:
Low torque requirement is needed for opening and closing gate valves.
The main disadvantages of gate valve is that the sealing surface is easy to damage. During opening and closing of the valve, there is a high level of friction between the two seals that contact the gate and the seat. Over the long term, damaged sealing faces are difficult to repair and it affects the service life of the valve.
Applications That Use Gate Valves
In addition to the application of petrochemical, gate valve is also widely used in various industries, such as petroleum, chemical, hydraulic, machinery, fire, etc.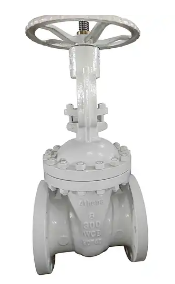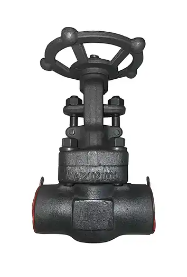 Check Valve
How Does a Check Valve Work?
The purpose of check valve is to allow the medium to flow in only one direction and to prevent reverse flow. The disc opens under the pressure allowing fluid passage in one direction.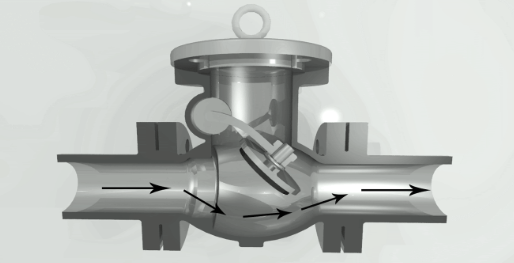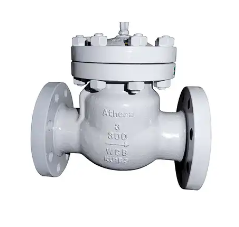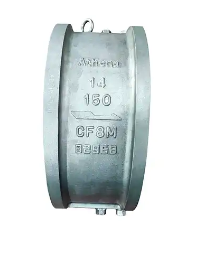 Benefits of Check Valves
1.Self-actuated
: The main benefits of the check valve are that it can automatically control the flow, save energy and ask for simple maintenance. Even if not used for a long time,
the valve performance will not be affected.
2.Protect pumps and compressors from damage caused by backflow
: Check valves can effectively prevent backflow, which can damage the pumps and other mechanisms.
Applications That Use Check Valves
Check valves are widely used in water treatment systems, petroleum, chemical, metallurgy and other industrial sectors.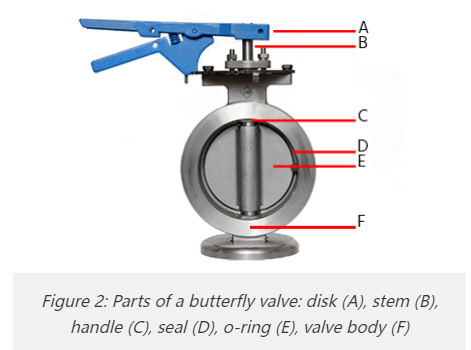 Butterfly Valve
How Does a Butterfly Valve Work?
Butterfly valve opens and closes by rotating the stem and driving the plate to rotate at the same time. There are concentric type, double offset type and triple offset type butterfly valves.
Benefits of Butterfly Valves
1.
Compact design and lightweight: Butterfly valves have shorter face to face dimensions compared to other valve types, so they are very lightweight and provide reasonable flow control in a compact design.
2.Easy to operate and cost effective: Butterfly valves are simple in construction and require minimal maintenance. Easy to install and operate, small flow resistance and less expensive than some other valves of the same size.
3.Fast to shut-off: The quarter-turn operation allows for quick sealing with minimal effort to open and close the valve.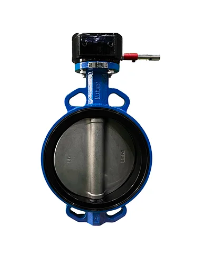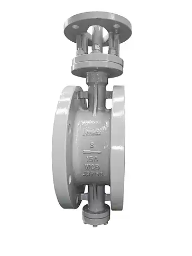 The main disadvantage of the butterfly valve is small range of operating pressure. The butterfly disc has moves within 30-80 degrees, making it efficient for low-pressure throttling applications.
Applications That Use Butterfly Valves
Butterfly valves are widely used for food processing, refinery, marine vessel, water treatment, oi & gas, petrochemical etc.