A Needle Valve's Guide to Everything You Need to Know
2023-09-19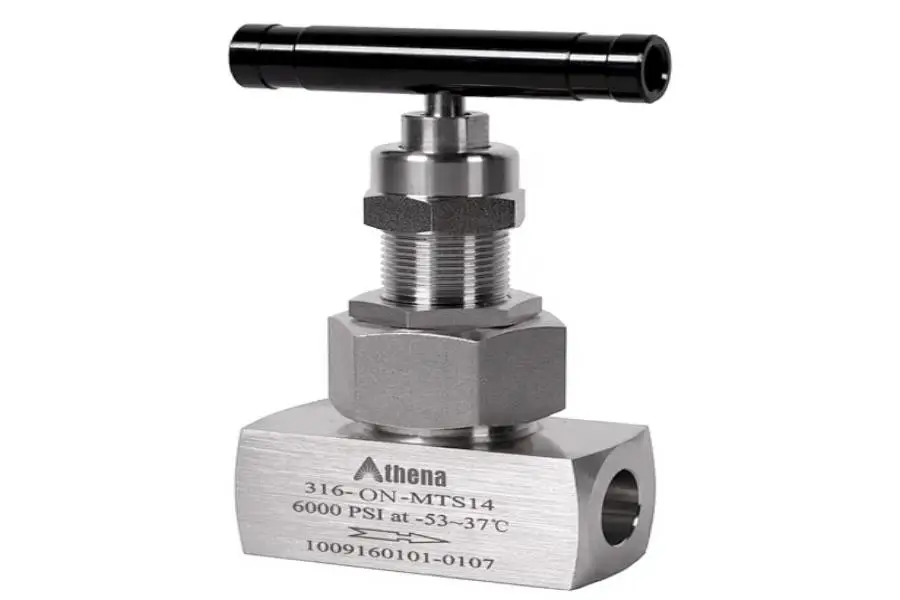 Needle valves might sound complex, but they're actually quite simple devices used in various industries. In this article, we'll break down what needle valves are, why they are important, what they aren't suitable for, and the different types available.
What is a Needle Valve?
A
needle valve
is a tiny but essential component in the world of fluid control. It's like a tiny, precise faucet that allows you to regulate the flow of fluids with incredible accuracy. These valves have a slender, needle-like stem that, when turned, controls the flow rate. They're often used in situations where you need to fine-tune the flow of a liquid or gas.
Needle Valve Materials
Needle valves, like many other types of valves, are manufactured using various materials to suit different applications and environmental conditions. The choice of material for a needle valve depends on factors such as the type of fluid being controlled, pressure and temperature requirements, corrosion resistance, and other specific needs. Below are some common materials used in the construction of needle valves:
Stainless Steel: Stainless steel is a popular choice for needle valve construction due to its excellent corrosion resistance and durability. It is suitable for a wide range of fluids, including corrosive ones. Types of stainless steel commonly used include 316 stainless steel for general applications and 316L stainless steel for low-carbon options.
Brass: Brass is known for its good corrosion resistance and ease of machining, making it a cost-effective choice for needle valves in less demanding applications. Brass needle valves are often used for water, oil, and non-corrosive gases.
Monel: Monel is a nickel-copper alloy known for its resistance to corrosion, particularly in marine and chemical environments. Monel needle valves are ideal for handling seawater, acids, and other corrosive substances.
Alloy Steel: Alloy steel needle valves are suitable for high-temperature and high-pressure applications. They offer good strength and toughness, making them a choice for steam, superheated water, and other demanding services.
Hastelloy: Hastelloy alloys, such as Hastelloy C276 and Hastelloy B2, are highly resistant to corrosion and are often used in extremely corrosive environments, including chemical processing and offshore industries.
Plastics: For applications where corrosion resistance is essential, plastic needle valves made from materials like PVC, CPVC, or PTFE (Teflon) can be used. These are suitable for handling various chemicals and acids.
Titanium: Titanium needle valves offer excellent corrosion resistance, especially in environments with high chloride concentrations or seawater. They are lightweight and have a high strength-to-weight ratio, making them useful in aerospace and marine applications.
Carbon Steel: Carbon steel needle valves are a cost-effective option for non-corrosive applications. They are commonly used for controlling the flow of oil, gases, and other non-corrosive fluids.
Ceramic: Ceramic needle valves are utilized in specialized applications where extreme resistance to corrosion and wear is necessary. They are often used in semiconductor manufacturing and certain chemical processes.
Bronze: Bronze needle valves are used in applications where corrosion resistance is important, such as in marine environments. They are also suitable for certain oil and gas applications.
It's important to note that the material selection for a needle valve should be based on a careful assessment of the specific requirements of the application, including the fluid's chemical composition, temperature, pressure, and any potential corrosive factors. Choosing the right material ensures the longevity and performance of the needle valve in its intended environment.
The Purpose of a Needle Valve
Needle valves are all about control. Their main job is to regulate the flow of fluids in a way that other valves can't quite match. Imagine trying to fill a balloon with air using a regular faucet – it's challenging to get just the right amount of air in without bursting the balloon. But with a needle valve, you can release the air at a slow, steady pace, ensuring that balloon doesn't pop.
These valves are used in industries where precision is crucial, such as laboratories, medical equipment, and aerospace. For instance, in a laboratory, you might need to precisely control the flow of a chemical into an experiment. A needle valve is the perfect tool for the job.
How Does a Needle Valve Work?
In addition to their automatic operation, needle valves are also available with manual operation. One of the special characteristics of the needle valve is the use of a miniature handle or "handwheel" in conjunction with a tiny plunger that makes turning the valve simple and precise.
As the valve is turned, a gap forms between the needle and the seat that allows a predetermined amount of substance to pass through. As the valve is fully attached, the valve's long end perfectly fits into the seat of the appliance element being controlled.
In order to provide accurate, precise, and gradual control, needle valves require a significant amount of turning just to open up even a small amount of space, through which liquids or gases can move. With this feature, better regulation is possible, and gauges can also be protected from damage caused by rapid bursts of liquid or gas.
When a needle valve is connected to a system, it can be controlled automatically. They are used in a wide range of engines and gas pipelines to control the closure and opening of valves as needed. They run on timers or respond to outside data. By doing so, the valve works as well as possible for the substance and system for which it is designed, and it lowers the risk that it will cause damage.
The Different Types of Needle Valves
Straight Needle Valves: These are the most common type. They have a linear, straight design, making them ideal for applications requiring fine control.
Angle Needle Valves: These valves have an angled body, which can help with space constraints or when the fluid needs to change direction.
Multi-turn Needle Valves: As the name suggests, these valves require multiple turns to open or close fully. They offer even more precise control but may take a bit longer to adjust.
Instrument Needle Valves: These are designed for use with instruments and gauges. They provide a secure way to isolate and calibrate instruments.
High-pressure Needle Valves: When dealing with high-pressure systems, you need a valve that can handle the pressure. High-pressure needle valves are built for such demanding applications.
In conclusion, needle valves are small but mighty devices that play a crucial role in industries where precision is paramount. They might not be the fastest or most suitable choice for all situations, but when it comes to fine-tuning the flow of fluids, they're unbeatable.