Athena Regional Manager Pays Business Visit to Algeria
author: ATHENA GROUP
2022-09-06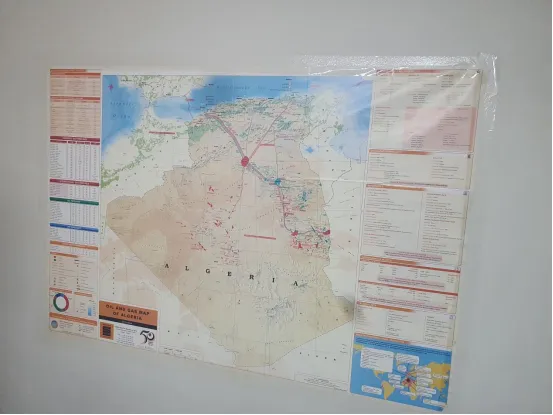 Nearly seven months after Russia's invasion of Ukraine sparked a global energy crisis, Italy goverment is trying to reduce its dependency on Moscow. Now Italy's top gas supplier is Algeria.
Algeria is the largest country in both Africa and the Arab world with a total landmass of 919,600 square miles. The country is rich in natural resources and is an OPEC member. Algeria has the tenth-largest proven reserves of natural gas in the world, is the sixth-largest gas exporter and has the third largest reserves of shale gas. It also ranks sixteenth in proven oil reserves.
Our company is extremely interested in the Algerian market. Recently, our Regional Manager Ashraf Rezk has visited our business partners in Algeria. After face-to-face talks with customers, we had a better understanding of the Algerian market and
 deepened the
 business relationships with our partners.