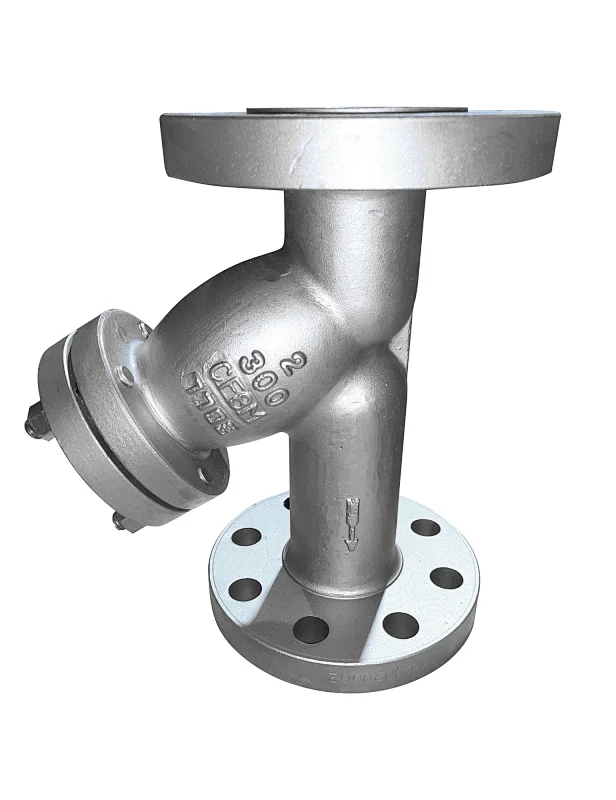 1/2″-24″150LB~1500LB The Process Installed Either In A Horizontal Or Vertical Position
Cast Steel Y Type Strainer
size: 1/2"~24"

Pressure rating: 150Lb~1500Lb

Body material: Carbon steel /Stainless steel / Alloy steel /Special ( Monel /Inconel /Hastelloy etc.)
Product Overview: 

Athena S.R.L Cast Steel Y Type Strainer
- A kind of flange strainer or flange filter. 
- The filter hole area is 2-3 times larger than the diameter pipe area.
- The filter precision is one of the best filters in the filter.
- Provides a means of mechanically removing solids from a flowing fluid or gas in a pipeline by utilizing a perforated or mesh straining element.
- A very important component in piping systems, arrest debris such as scale, rust, jointing compound, and weld metal in pipelines, to protect costly equipment from potential damage caused by foreign particles carried by the process fluid.
- Can be used on oil or other liquid pipelines to remove debris from the pipeline.

Basket strainer and mesh strainer dispalyed in our website are suitable for every medium.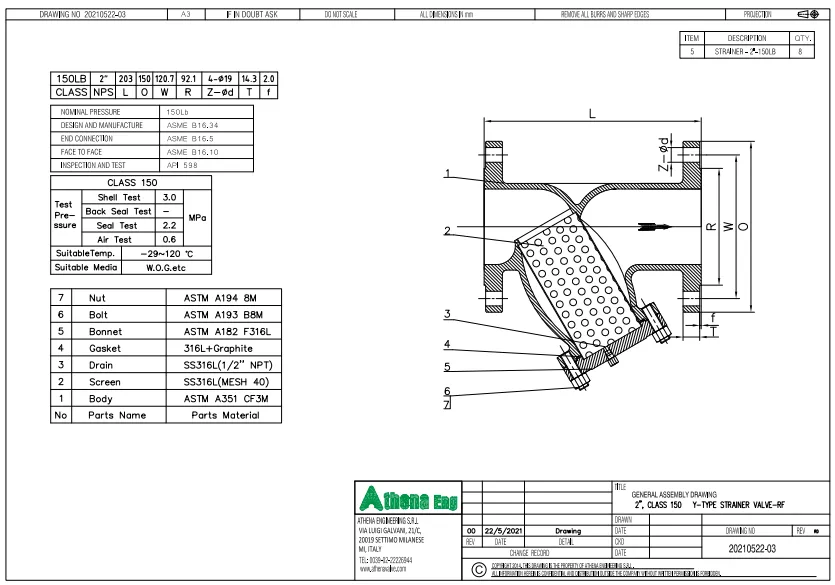 ---

Partial List of Applications:

- Oil & Gas Pipelines
- Refineries and Petrochemical Plants
- Power Generation
- Gas and Coal Fired Turbines
- District Heating
- Gas Measurement Systems
- Offshore Platforms
- HIPPS Systems
- Cryogenic Service Applications
- Emergency Shut Down Valves
- Pulp & Paper
- Mining
- Boiler Steam and Drain Applications