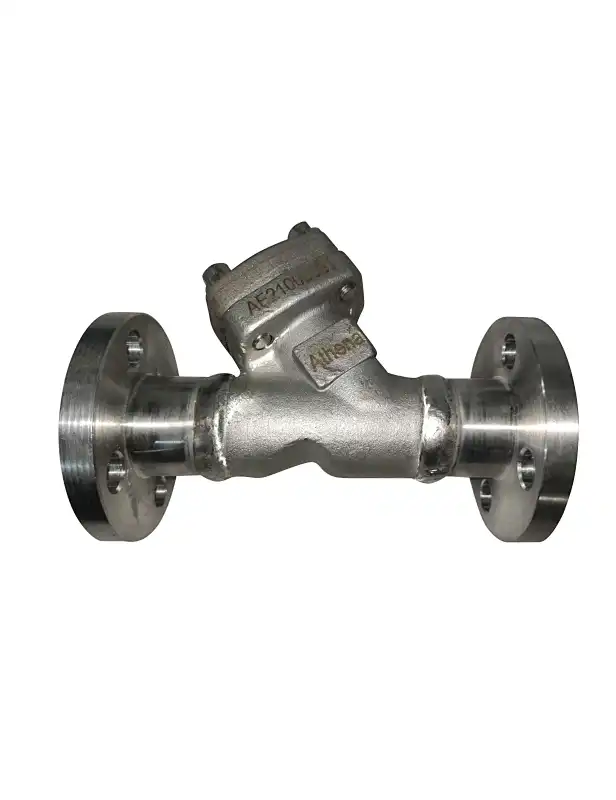 Forged Steel Y Type Check Valves
Forged Steel Y Type Check Valves
Product Overview:Athena Forged Stee Y Type CheckValves supplies a complete range of forged steel check valves designed according to the API 602 standard.The offered valve is manufactured under the direction of our experienced professionals using advanced machinery and quality tested steel. The provided valve is installed in tubing systems for controlling pressure of water or other fluid. 
Athena engineering S.R.L-y check valves,this is the non return valve,valves are available in welded bonnet design with a threaded and seal welded joint. On request a full penetration strength weld joint is available. The Y-Pattern valves are available in globe and check design configurations.
We manufacture one way check valve from genuine guaranteed raw material with material test certificate , hydraulic test certificates , Mill TC 3.1.b available with all supply. Also , we can provide valves with third party inspection agencies.

Partial List of Applications:

Size: 1/2"~2"
Pressure rating: 150Lb~2500Lb
Body material: Carbon steel /Stainless steel / Alloy steel /Special ( Monel /Inconel /Hastelly etc.)
End connection: RF/RTJ/BW/SW/NPT
NACE: MR0175
Certificate: CE/PED, ISO, ATEX, SIL,FIRE SAFE
 
---

Partial List of Applications:

- Oil & Gas Pipelines
- Refineries and Petrochemical Plants
- Power Generation
- Gas and Coal Fired Turbines
- District Heating
- Gas Measurement Systems
- Offshore Platforms
- HIPPS Systems
- Cryogenic Service Applications
- Emergency Shut Down Valves
- Pulp & Paper
- Mining
- Boiler Steam and Drain Applications