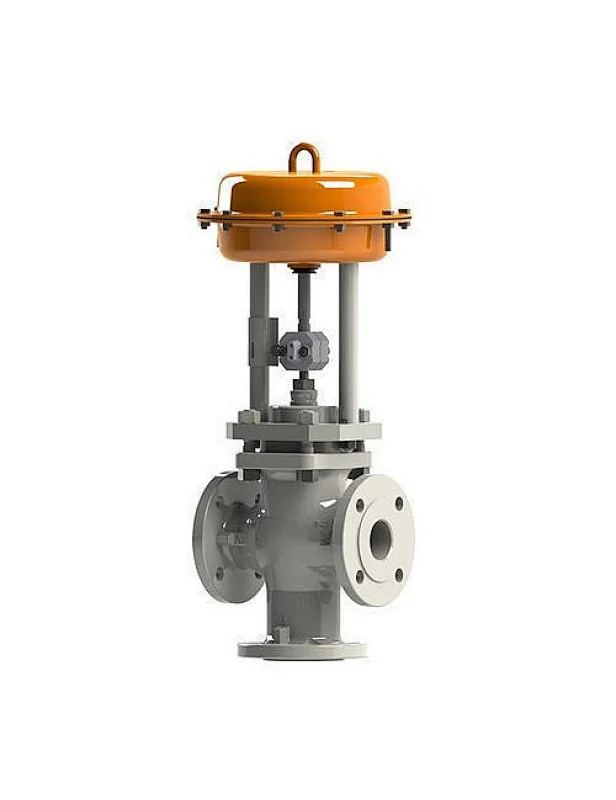 1-1/2~12"  150LB ~600LB  Three-Way Control Valves Restrict The Flow Completely.
Size: 1-1/2~12" 

Pressure rating: 150LB ~600LB 

Body material: Carbon Steel/Stainless Steel/Alloy Steel/Duplex Steel

End connection: RF

Operation: PDL pneumatic diaphragm actuator/PCL pneumatic piston actuator/Electric actuator

NACE: MR0175

Bore: Full Bore and Reduced Bore

Certificate: CE/PED, ISO, ATEX, SIL, FIRE SAFE
Product Overview:

Athena engineering S.R.L three way control valve
- Has functions of dividing one-way flow into two-way flow or combining two-way flow into one-way flow.
- Has features of S-shape passageway、cage-guided、quick-disassemble seat and integral design, ideal for heat exchanger to adjust temperature.
- In constant flow applications, the bi-directional ports of a 3 way control valve allow water to bypass the coil or load through mixing or diverting.
- An actuator is used to force an upward and downward movement of the valve's plug which works to open and close off the different ports to redirect pressure and flow. 
As mentioned earlier, 3 port control valve can be used solely for opening or closing a passage, or for modulating and precisely controlling the flow and temperature of the process. In comparison 2-way valves are the most cost-effective choice for diverting and mixing applications.
 
---

Partial List of Applications:

- Oil & Gas Pipelines
- Refineries and Petrochemical Plants
- Power Generation
- Gas and Coal Fired Turbines
- District Heating
- Gas Measurement Systems
- Offshore Platforms
- HIPPS Systems
- Cryogenic Service Applications
- Emergency Shut Down Valves
- Pulp & Paper
- Mining
- Boiler Steam and Drain Applications