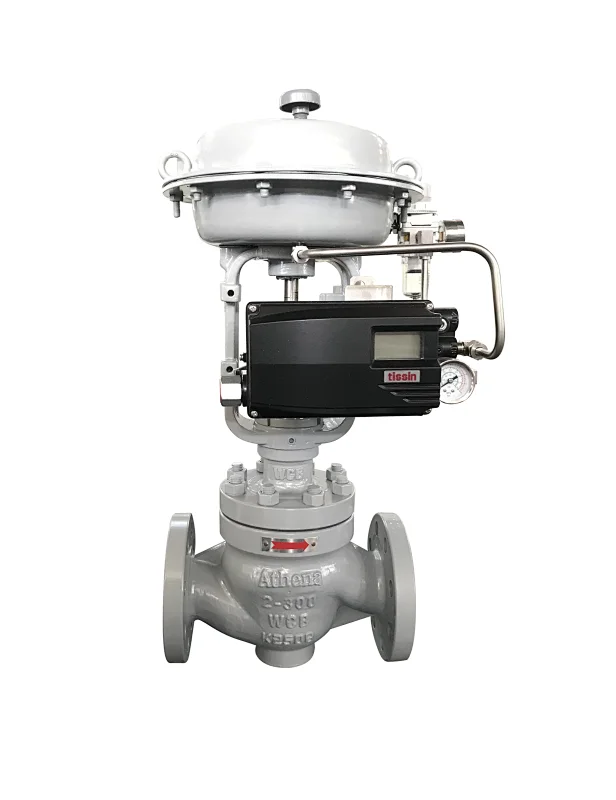 3/4″-12 ″150LB ~2500LB Wide Pressure Range
Single-Seated Control Valves
Size: 3/4″~12" 

Pressure rating: 150LB ~2500LB 

Body material: Carbon Steel, Stainless Steel, Alloy Steel, Duplex Steel

End connection:RF

Operation: The PDL series pneumatic diaphragm actuator, PCL series pneumatic piston actuator, electric actuator

NACE: MR0175

Bore: Full Bore and Reduced Bore

Certificate: CE/PED, ISO, ATEX, SIL, FIRE SAFE
Product Overview:

Athena single-seated control valve
- One form of globe valve that is very common and quite simple in design. Have few internal parts, also smaller than directional control valve and provide good shut off capability. Maintenance is simplified due to easy access with top entry to the valve components.
- Designed as a top-guided structure and S-shape passageway featuring low pressure loss、high Cv、wide adjusting range、high precise flow feature curve and well anti-seismic behavior.

Athena manufactures valves from genuine guaranteed raw material with material test certificates, hydraulic test certificates, MTC 3.1 available with all supply. Also, we can provide valves with third party inspection agencies.
 
---

Partial List of Applications:

- Oil & Gas Pipelines
- Refineries and Petrochemical Plants
- Power Generation
- Gas and Coal Fired Turbines
- District Heating
- Gas Measurement Systems
- Offshore Platforms
- HIPPS Systems
- Cryogenic Service Applications
- Emergency Shut Down Valves
- Pulp & Paper
- Mining
- Boiler Steam and Drain Applications