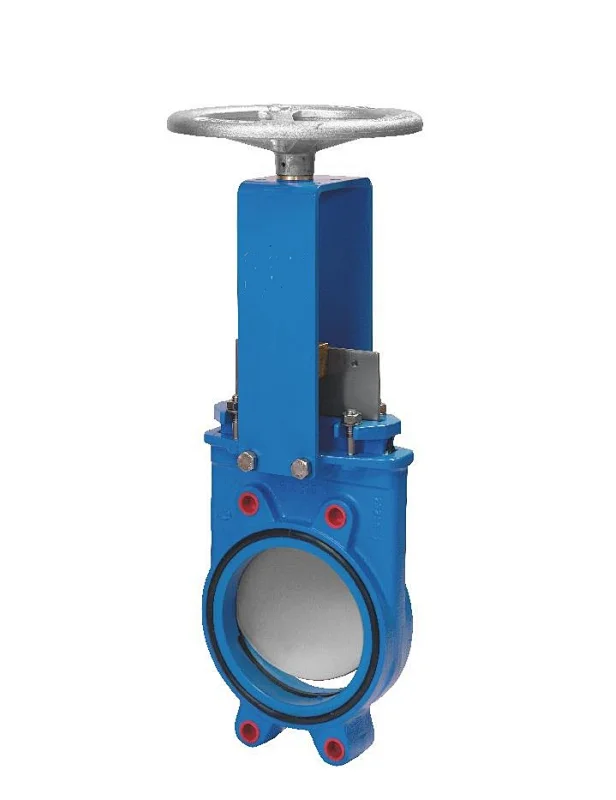 2″-50″ 150LB Gate Valve Primarily Designed For On-Off Services
Design: MSS SP 81

Size range:2"~50"

Pressure range:150LB

Connection: RF/WAFER/LUG

Body material: Carbon steel /Stainless steel / Alloy steel /Special ( Monel /Inconel /Hastelloy etc.)

Advantages:
Gland box packing and machined support
Easy maneuvering and low energy consumption
Low maintenance through gate guidance via stable top works
Unique seat design and seat material for high performance and low LCC
No flow restriction fully open
Robust gland box packing system
Product Overview:
ATHENA Knife Gate Valve
- Designed to cut the media flow without jamming problems.
- The seat ring's teeth and teeth arrangement are designed to prevent bunching or clogging while cutting through heavy trash such as metal, plastics, glass and shards.
- A
vailable in 
2''~50''
sizes with one-piece cast stainless steel bodies.
- Numerous features combine to provide a longer service life, less downtime and less maintenance than other valves currently used for these tough applications.
- Knife edge gate valve arrow is marked on the body indicating the flow direction.
- Suitable for liquids that contain a maximum of 5% suspended solids. If it is used for dry solids in gravity feed applications it should be installed with the arrow on the body pointing in the opposite direction to the flow.
Partial List of Applications:
-
Oil & Gas Pipelines
-
Refineries and Petrochemical Plants
-
Power Generation
-
Gas and Coal Fired Turbines
-
District Heating
-
Gas Measurement Systems
-
Offshore Platforms
-
HIPPS Systems
-
Cryogenic Service Applications
-
Emergency Shut Down Valves
-
Pulp & Paper
-
Mining
-
Boiler Steam and Drain Applications