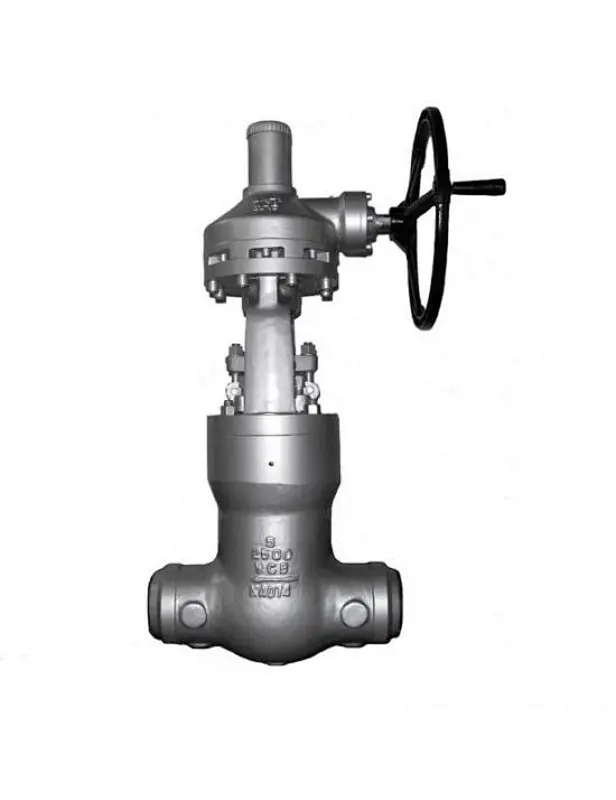 Size 2″-16"Pressure Rating 600Lb~2500Lb Service Of High Temperature And High Pressure Provides Absolute Reliable Sealing Of The Bonnet Joint
Pressure Seal Type Globe Valves
Size: 2"~16"

Pressure rating: 600Lb~2500Lb

Body material: Carbon steel /Stainless steel / Alloy steel /Special ( Monel /Inconel /Hastelloy etc.) /alloy steel

End connection: RF/RTJ/BW

Operation: Hand wheel / Gear /motor actuators

Non-rotating stem

Anti-static design and API 6FA Fire Safe Design

NACE: MR0175

Certificate: CE/PED, ISO, ATEX, SIL
Product Overview:

Athena pressure seal valve
- Pressure design based on API/BS and ASME B16.34.
- They're widely applied within high temperature and high pressure applications such as Steam-Generation Stations, Industrial/Chemical Processing Plants, Thermal Power Generating Plants and other processing facilities throughout the world.
- A smart and simple rigid structure provides a reliable body-bonnet seal and low maintenance costs.
- Engineered and manufactured in strict conformance to ASME, ANSI, ASTM, API and other applicable standards.
- The Athena Pressure Seal product line offers flex-wedge and parallel slide gate valves, straight and Y-pattern globe valves, swing, lift and tilt disk check valves.

Athena manufactures valves from genuine guaranteed raw material with material test certificates, hydraulic test certificates, MTC 3.1 available with all supply. Also, we can provide valves with third party inspection agencies.


Partial List of Applications:

- Oil & Gas Pipelines
- Refineries and Petrochemical Plants
- Power Generation
- Gas and Coal Fired Turbines
- District Heating
- Gas Measurement Systems
- Offshore Platforms
- HIPPS Systems
- Cryogenic Service Applications
- Emergency Shut Down Valves
- Pulp & Paper
- Mining
- Boiler Steam and Drain Applications