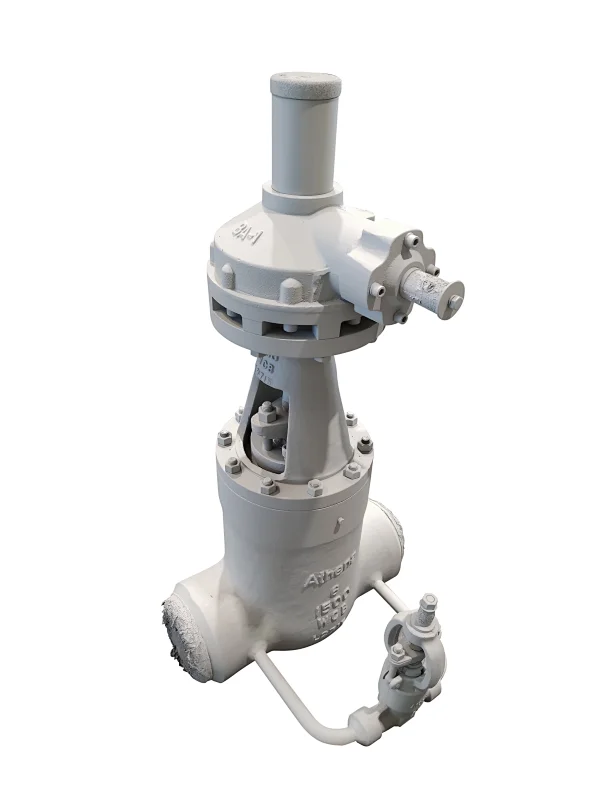 2″-30"900LB~2500LB Efficient Suitable For High Pressure And High Temperature Applications
Cast Steel Pressure Seal Type Gate Valve
Size: 2"~30"

Pressure rating: 900LB~2500LB

Body material: Carbon steel /Stainless steel / Alloy steel /Special ( Monel /Inconel /Hastelloy etc.) alloy steel/ Al-bronze

End connection: RF/RTJ/BW

Operation: Handwheel / Gear/ Motor

NACE: MR0175

Certificate: CE/PED, ISO, ATEX, SIL, FIRE SAFE
Product Overview:

Athena Cast Steel Pressure Seal Type Gate Valve
- Unique feature: The body-bonnet joints seal improves as the internal pressure within the valve increases.
- Adopt high pressure and high temperature applications, proven over years of service in conventional thermal and nuclear power plants as well as other services around the world.
- Also preferred in high pressure, high temperature hydrocarbon or petrochemical processing services
- Commonly, used for medium types: steam, condensate, boiler feedwater.
- Main applications: petrochemical industry, steam circuits, boiler circulation, oil and gas applications, power stations
- Designed based on API/BS and ASME B16.34.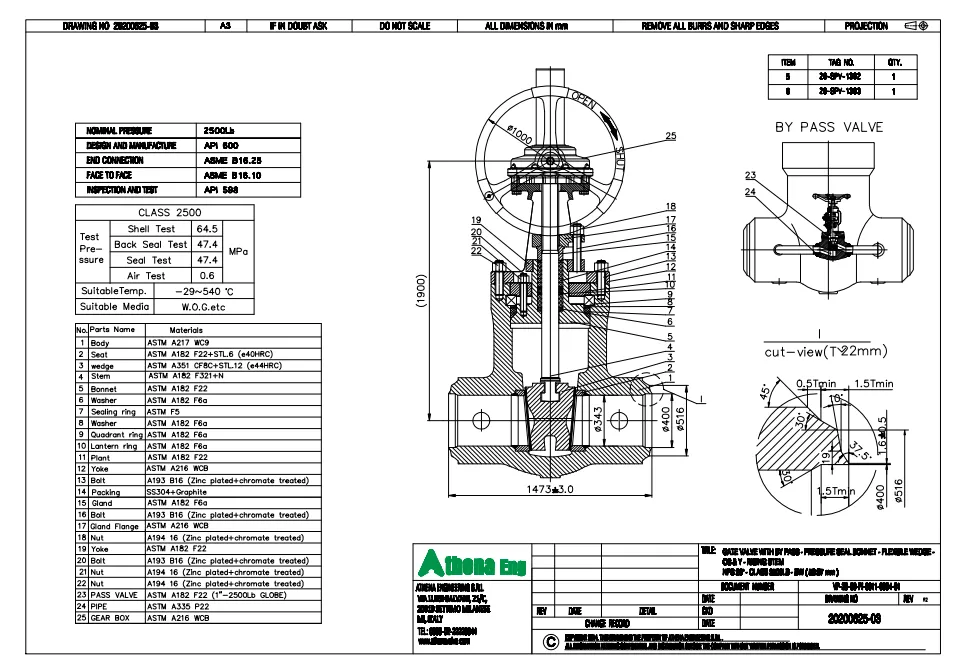 ---
Partial List of Applications:

- Oil & Gas Pipelines
- Refineries and Petrochemical Plants
- Power Generation
- Gas and Coal Fired Turbines
- District Heating
- Gas Measurement Systems
- Offshore Platforms
- HIPPS Systems
- Cryogenic Service Applications
- Emergency Shut Down Valves
- Pulp & Paper
- Mining
- Boiler Steam and Drain Applications