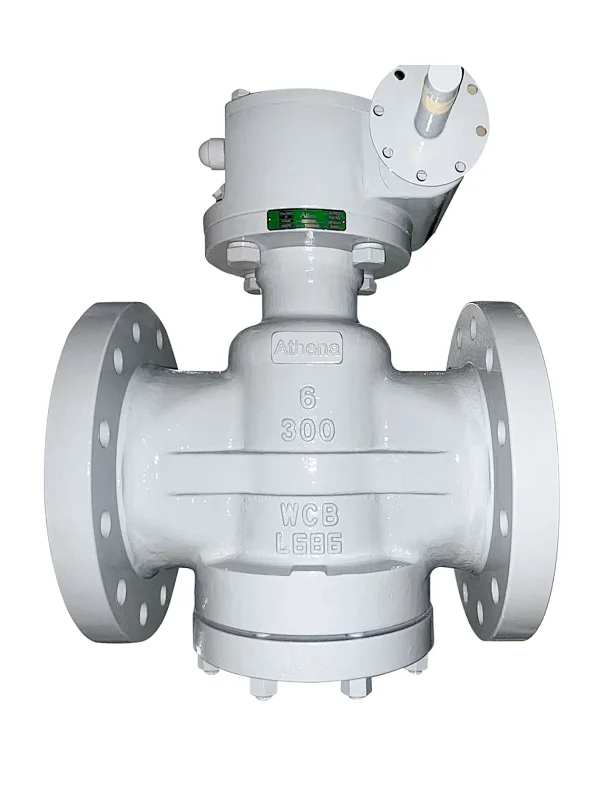 1/2"-36" 150LB~2500LB Plug Valves Robust In Construction And Easy In-line Maintenance Pressure
Pressure Balance Lubricating Type Plug Valves
Size: 1/2"~36"

Pressure rating: 150Lb~2500Lb

Body material: Carbon steel /Stainless steel

End connection: RF/BW/RTJ/SW/FNPT

Operation: Lever Gear motor/pneumatic actuators

NACE: MR0175

Bore: Full Bore and Reduced Bore

Certificate: CE/PED, ISO, ATEX, SIL
Product Overview: 

Athena S.R.L plug valve
- Shaped like a cylinder or cone and can be rotated inside the valve body to control flow of fluids.
- Have one or more hollow passageways often placed horizontally to allow ease of flow through the valve when open.
- The most common type of plug valve is the 2 port model with an open and closed position. The two ports are usually located on opposite sides of the valve with one passageway leading from inbound to outbound and the stem and handle located on the top.
- Using a quarter turn valve, which is useful where quick and frequent operation is essential.
- The valve ends can be flanged, or butt welded.
Athena pressure balance plug valve is a type of lubricated plug valve, its products rational structure, reliable sealing, excellent performance, aesthetically pleasing. the valve opening and closing process were conducted in sealing face from the state, not cause of sealing surface wear. It's more convenient to install and use 4 parts material and flange size, according to actual working conditions of reasonable selection or user requirements, to meet all kinds of engineering needs.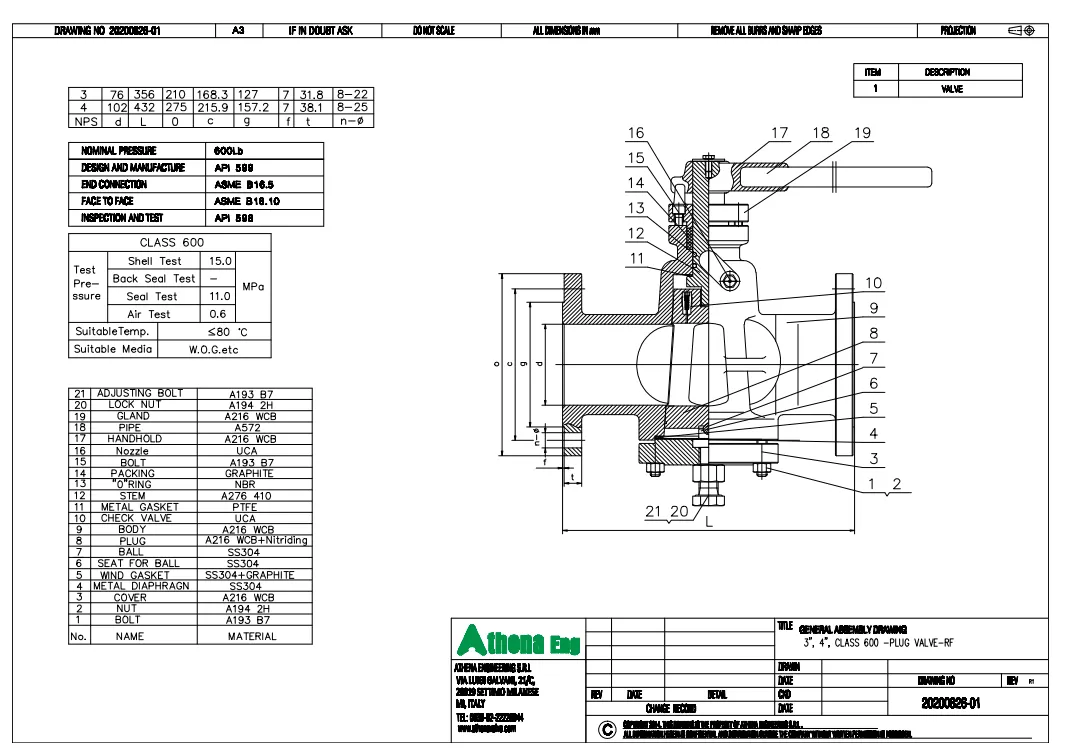 ---
Partial List of Applications:

- Oil & Gas Pipelines
- Refineries and Petrochemical Plants
- Power Generation
- Gas and Coal Fired Turbines
- District Heating
- Gas Measurement Systems
- Offshore Platforms
- HIPPS Systems
- Cryogenic Service Applications
- Emergency Shut Down Valves
- Pulp & Paper
- Mining
- Boiler Steam and Drain Applications