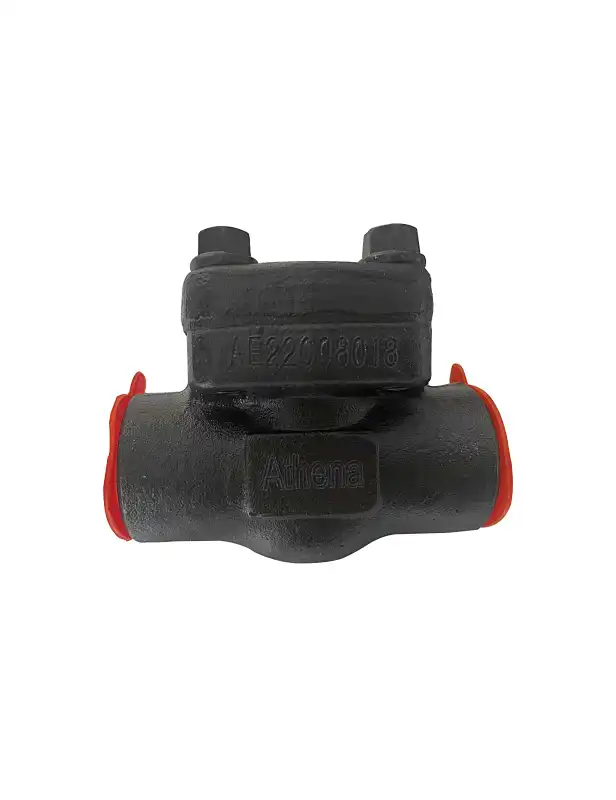 1/2″-2" 150LB~2500LB Check Valve Suitable For High Pressure And High Temperature Applications
Forged Steel Lift Check Valve
Size: 1/2"~2"

Pressure rating: 150Lb~2500Lb

Body material: Carbon steel /Stainless steel / Alloy steel /Special ( Monel /Inconel /Hastelloy etc.)

End connection: RF/RTJ/BW/SW/FNPT

NACE: MR0175

Bore: Full Bore and Reduced Bore

Certificate: CE/PED, ISO, ATEX, SIL
Product Overview:

Athena Forged Steel Lift Check Valve
- Using a sealing disc that is set to a vertically constrained spring. A minimum pressure must be reached in order to lift the disc off of its seat and allow for flow.
- Forged steel check valves are offered in swing type, lift type, bolted bonnet and welded bonnet design in a wide range of carbon, stainless steel, duplex stainless steel, alloy and other.
- Supplies a complete range of forged steel check valves designed according to the API 602 standard.
- Class 800, Bolted Cover, Design API 602, Fire Safe API 607, NACE MR-0175 Compliant.

Athena engineering S.R.L, For all the valves,  material test certificate, hydraulic test certificate & MTC 3.1. will be provided. And third party inspection can be conducted based on client's request.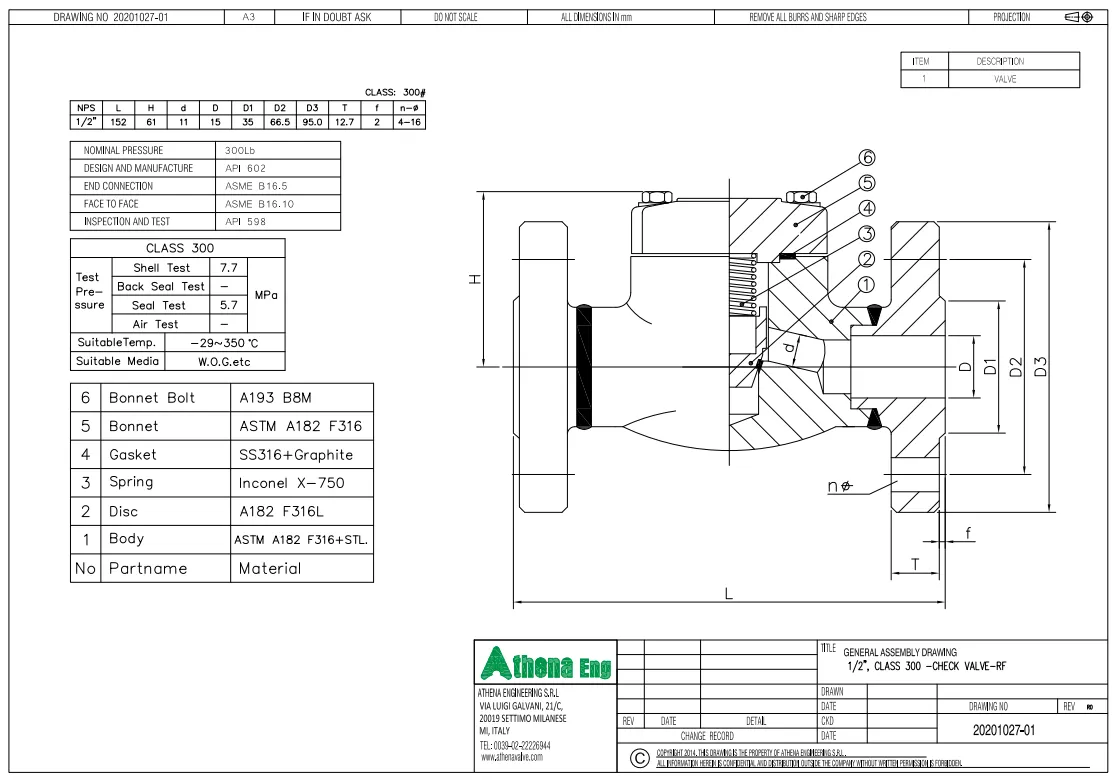 ---

Partial List of Applications:

- Oil & Gas Pipelines
- Refineries and Petrochemical Plants
- Power Generation
- Gas and Coal Fired Turbines
- District Heating
- Gas Measurement Systems
- Offshore Platforms
- HIPPS Systems
- Cryogenic Service Applications
- Emergency Shut Down Valves
- Pulp & Paper
- Mining
- Boiler Steam and Drain Applications