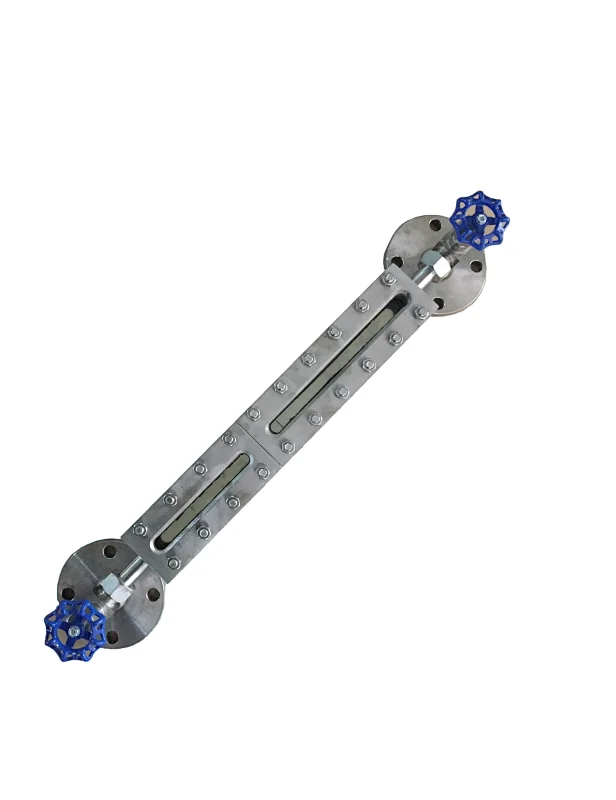 Pressure rating: 2.5、4.0、6.3MPa、0.6MPa Simple Structure, Low price, Intuitive, Suitable For On-Site Use Level Gauge
Size: 300/500/800/1100/1400/1700mm

Pressure rating: 2.5/4.0/6.3MPa/0.6MPa

Body material: Carbon steel /Stainless steel
Product Overview:

Athena Glass Plate level Gauge (Called boiler gauge glass)
- Advanced production technology, simple product structure and complete testing equipment.
- The main element of the reflex gauge glass is the gauge body. Incorporated into this gauge body is the liquid channel.
- Onto the level gauge body are mounted, or are already integrated, the valve heads and process connections.
- The glasses and/or mica shields as well as the seals are fitted, secured and sealed with the aid of U-bolts and covers or pressure frames.

Athena manufactures valves from genuine guaranteed raw material with material test certificates, hydraulic test certificates, MTC 3.1 available with all supply. Also, we can provide valves with third party inspection agencies.
---

Partial List of Applications:

- Oil & Gas Pipelines
- Refineries and Petrochemical Plants
- Power Generation
- Gas and Coal Fired Turbines
- District Heating
- Gas Measurement Systems
- Offshore Platforms
- HIPPS Systems
- Cryogenic Service Applications
- Emergency Shut Down Valves
- Pulp & Paper
- Mining
- Boiler Steam and Drain Applications