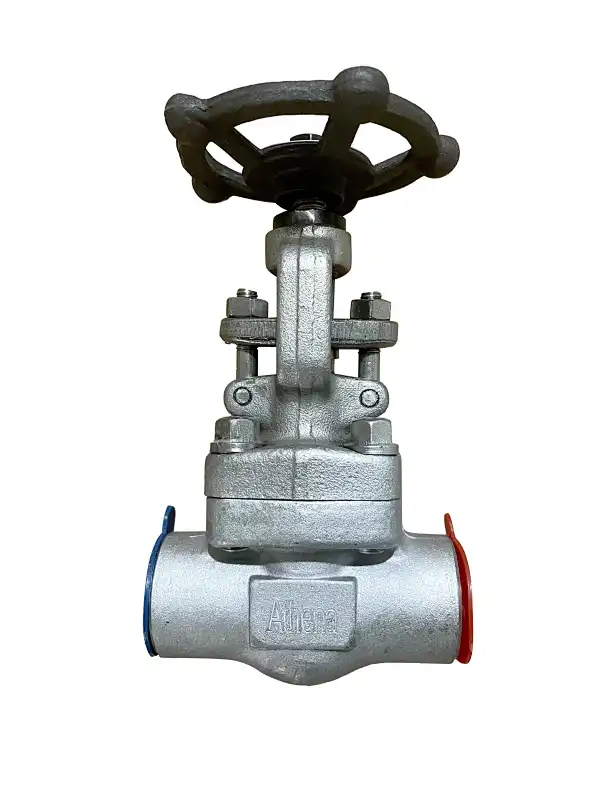 1/2″-2"800LB~2500LB Forged Flanged Globe Valves Short Structure Length
Forged Steel Globe Valves
Size:1/2"~2"

Pressure rating: 800Lb~2500Lb

Material: Carbon steel /Stainless steel / Alloy steel /Special ( Monel /Inconel /Hastelly etc.)/alloy steel/ Al-bronze

End connection: RF/RTJ/BW/SW/FNPT

Construction: Bolted Bonnet, Welded Bonnet, Pressure Seal

Operation: Hand wheel/ Gear/Motor/Pneumatic actuators

Bore: Full Bore and Reduced Bore

NACE: MR0175

Bore: Full Bore and Reduced Bore

Certificate: CE/PED, ISO, ATEX, SIL
Product Overview:

Athena globe valve
- Threaded and Flanged Ends with Bolted Bonnet, Male Thread and Yoke Type, Rising Shaft and Non Rising Handwheel Construction
- Suitable for A variety of critical, non-critical applications and conventional (reduced) ports rated 800 to 2500 pressure.
- Available in bolted bonnet designs, pressure seal bonnet designs, welded bonnet designs and cryogenic applications.
- Compact, sturdy and ideal for high pressure and high temperature applications.
- Outside screw and yoke type (OS & Y) with rising stem and rising handwheel.
- Shall be bolted bonnet or welded bonnet type with full or standard bore options.
Athena flange globe valve, the closure part (valve flap) moves along the centerline of the valve seat. According to this form of movement of the valve flap, the change of the valve seat port is proportional to the stroke of valve flap.

Athena manufactures valves from genuine guaranteed raw material with material test certificates, hydraulic test certificates, MTC 3.1 available with all supply. Also, we can provide valves with third party inspection agencies.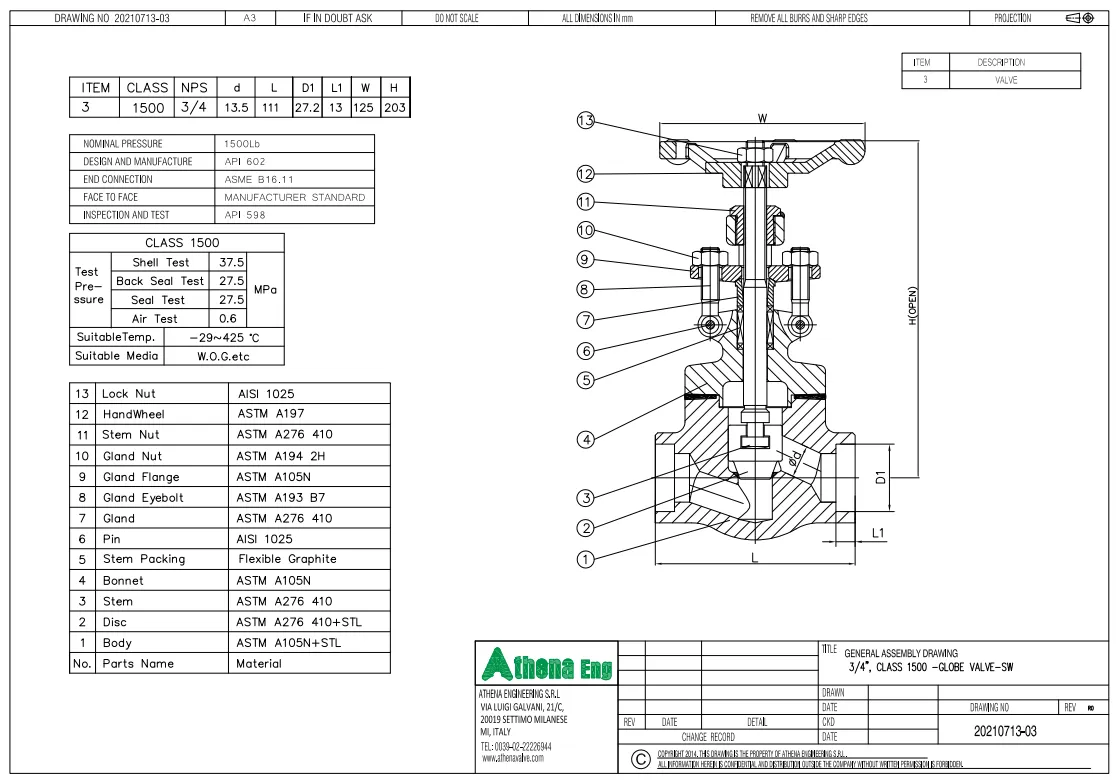 ---

Partial List of Applications:

- Oil & Gas Pipelines
- Refineries and Petrochemical Plants
- Power Generation
- Gas and Coal Fired Turbines
- District Heating
- Gas Measurement Systems
- Offshore Platforms
- HIPPS Systems
- Cryogenic Service Applications
- Emergency Shut Down Valves
- Pulp & Paper
- Mining
- Boiler Steam and Drain Applications