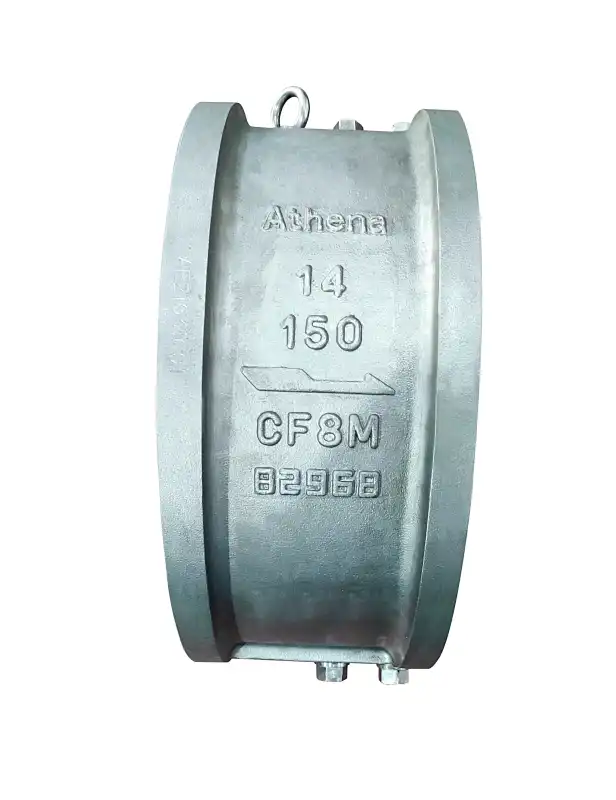 2"-60"150LB~2500LB Check Valves High integrity Sealing With Valve Structure
Dual Plate Type Check Valves
Size: 2"~60"

Pressure rating:150LB~2500LB

Material:  Carbon steel /Stainless steel / Alloy steel /Special ( Monel /Inconel /Hastelloy etc.)alloy steel/ Al-bronze

End connection: RF, LUG, RTJ, WAFER

NACE: MR0175

Bore: Full Bore and Reduced Bore

Certificate: CE/PED, ISO, ATEX, SIL, FIRE SAFE
---
Product Overview:

Athena dual plate check valves
- Offer a unique compact design with high performance.
- The special retainerless body and the quick acting spring provide a fast-acting response to flow reversal, minimizing stress and maximizing service life.
- The valve is designed with two discs hinged at their sides like a door, eliminating the effect of gravity. Consequently, very little energy is needed to open the valve and maintain this position, resulting in lower energy loss.
- The reduced weight of a dual-plate valve disc versus the full-bodied swing check is a major factor in minimizing slamming and water hammer–making it the optimal solution to ensure system safety.
- Material selection is fully customizable to meet customers' project specifications.

Athena manufactures valves from genuine guaranteed raw material with material test certificate, hydraulic test certificates, MTC 3.1 available with all supply. Also , we can provide valves with third party inspection agencies.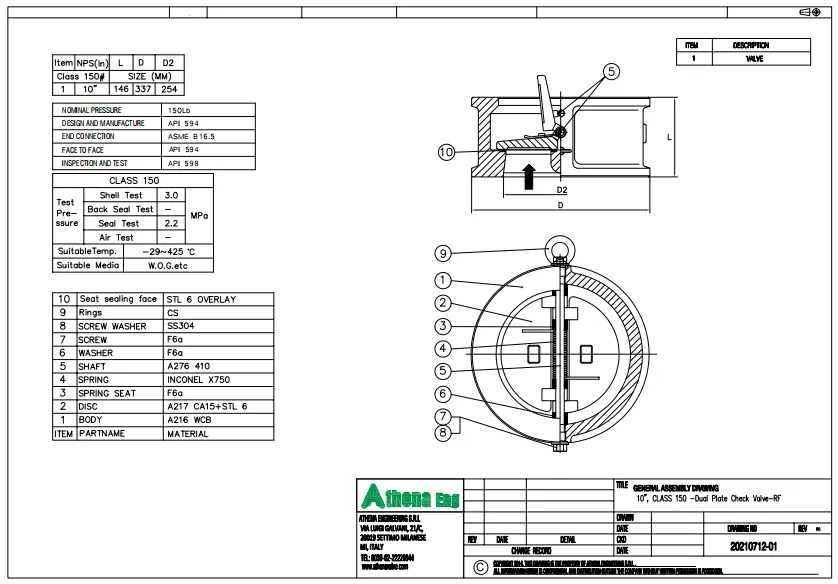 Partial List of Applications:

- Oil & Gas Pipelines
- Refineries and Petrochemical Plants
- Power Generation
- Gas and Coal Fired Turbines
- District Heating
- Gas Measurement Systems
- Offshore Platforms
- HIPPS Systems
- Cryogenic Service Applications
- Emergency Shut Down Valves
- Pulp & Paper
- Mining
- Boiler Steam and Drain Applications