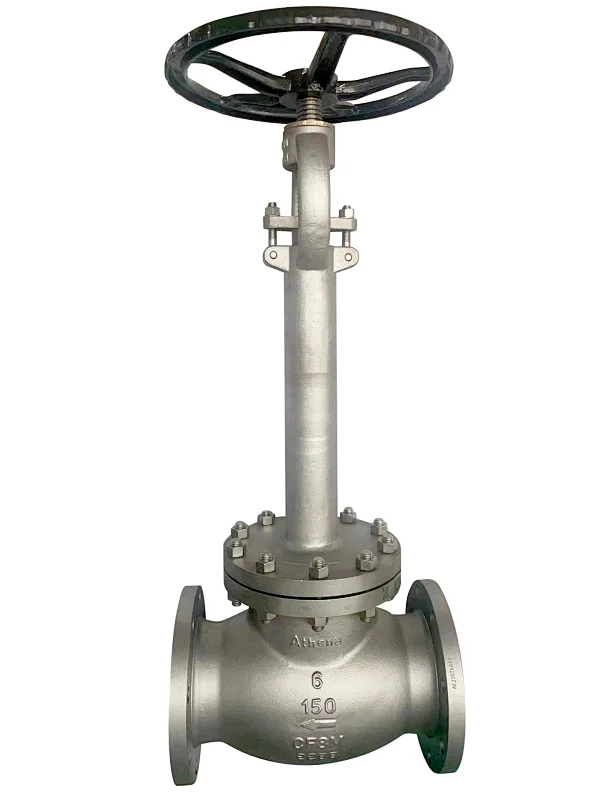 2"~18" 150LB~2500LB Cryogenic Valves Are Great For Long-Term Sealing Performance
Size: 2"~18"

Pressure rating: 150LB~2500LB

Body material: Stainless steel

End connection: RF/RTJ/BW

Operation: Hand wheel / Gear/ Motor/Pneumatic actuators

NACE: MR0175

Certificate: CE/PED, ISO, ATEX, SIL
Product Overview:

Athena cryogenic globe valves (Min design temperature: -196℃)
- Offer low operating torques, consistent and excellent sealing performance and a long service life.
- Required to be operated to ensure leakage rates.
- These valves which are recommended to use below -50⁰C are designed with a extended bonnet.
- Our time tested spring loaded stem packing and superior seat design provide for long life and easy maintenance.
- Specially designed for gas treatment processes and storage and transportation of liquefied gasses such as LNG, liquid nitrogen, Oxygen.

Athena manufactures valves from genuine guaranteed raw material with material test certificates, hydraulic test certificates, MTC 3.1 available with all supply. Also, we can provide valves with third party inspection agencies.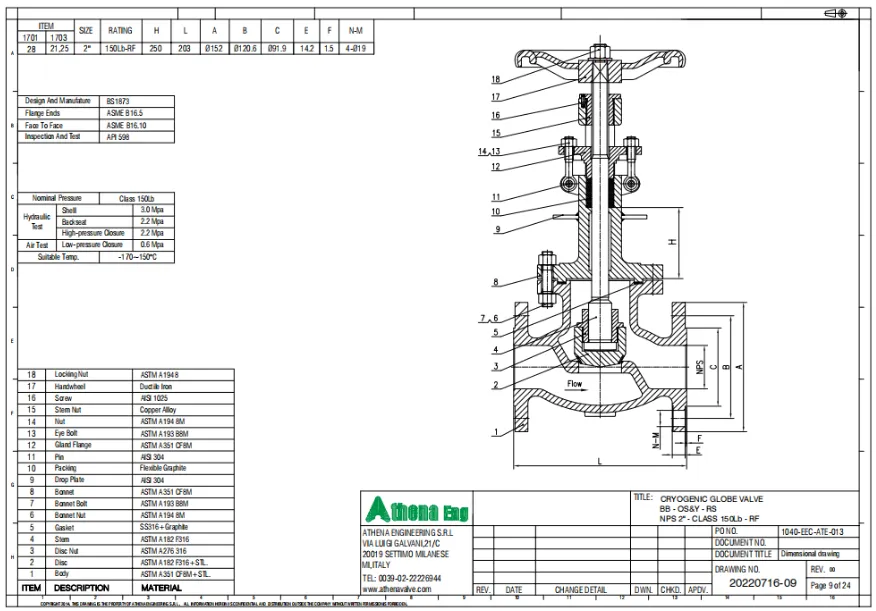 ---
Partial List of Applications:

- Oil & Gas Pipelines
- Refineries and Petrochemical Plants
- Power Generation
- Gas and Coal Fired Turbines
- District Heating
- Gas Measurement Systems
- Offshore Platforms
- HIPPS Systems
- Cryogenic Service Applications
- Emergency Shut Down Valves
- Pulp & Paper
- Mining
- Boiler Steam and Drain Applications