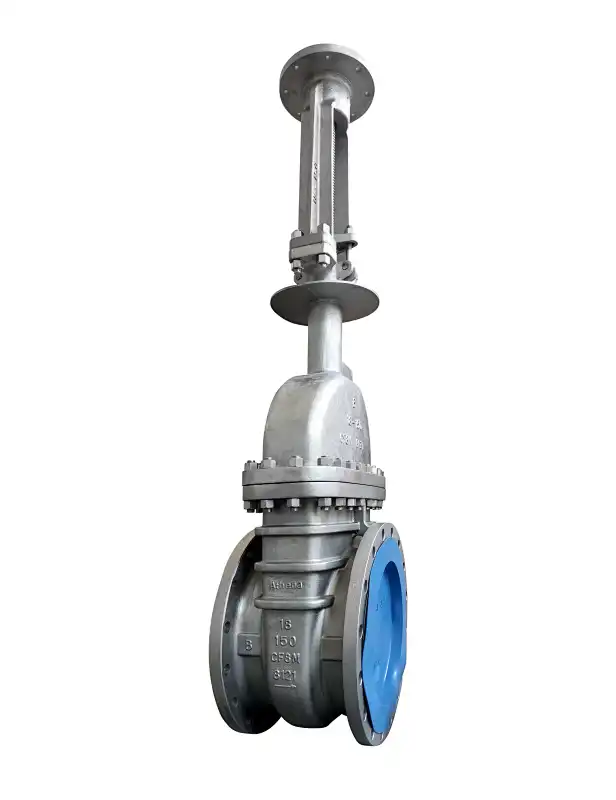 2"-60" 150LB-2500LB Cryogenic Valve Designed Open In High Pressure Conditions To Prevent Leakage
Cryogenic Cast Steel Gate Valve
Size: 2"~60"

Pressure rating:150LB~2500LB

Body material: Stainless steel

End connection: RF/BW/RTJ

Operation: Hand wheel / Gear/ motor/pneumatic actuators

NACE: MR0175

Bore: Full Bore and Reduced Bore

Certificate: CE/PED, ISO, ATEX, SIL
Product Overview:

ATHENA Cryogenic Forged Steel Gate Valve(Min design temperature: -196℃)
- Offer low operating torques, cryogenic temperature consistent and excellent sealing performance and long service life.
- Feature an outside stem and yoke (OS&Y), are Class 150-600, 800 rated with conventional ports and either threaded, socketweld or RF ends.
- Extended bonnets with sufficient gas column length, usually specified by the customer, are supplied for all valves to keep stem packing at a sufficient distance away from the cold fluid to remain functional.
- Flexible wedges with CoCr alloy seating faces for cryogenic service.
- Cleaning: All cryogenic valves are thoroughly degreased and cleaned and pipe ends are sealed to prevent contamination.
- All are manufactured in accordance with API 602 and ASME B16.34 standards.

Athena manufactures valves from genuine guaranteed raw material with material test certificates, hydraulic test certificates, MTC 3.1 available with all supply. Also, we can provide valves with third party inspection agencies.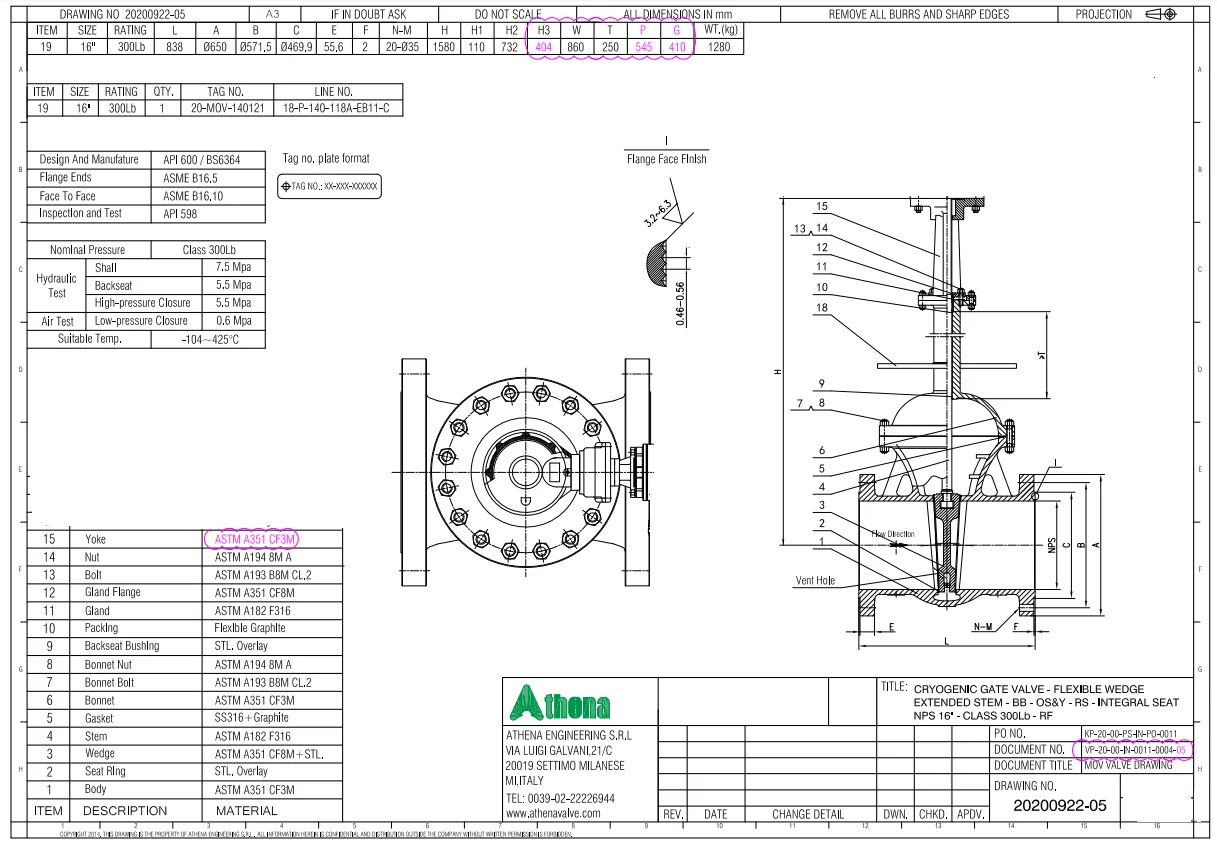 Partial List of Applications:

- Oil & Gas Pipelines
- Refineries and Petrochemical Plants
- Power Generation
- Gas and Coal Fired Turbines
- District Heating
- Gas Measurement Systems
- Offshore Platforms
- HIPPS Systems
- Cryogenic Service Applications
- Emergency Shut Down Valves
- Pulp & Paper
- Mining
- Boiler Steam and Drain Applications