Ball Valves -196℃ Ambient Temperature Fire safe and fire tested Low torques
Size: 1/2"~24"

Pressure rating: 150Lb~600Lb

Body material: Low temperature Carbon steel /Stainless steel

End connection: RF/RTJ/BW/SW/NPT

Operation: Handwheel / Gear/ motor/pneumatic actuators

Design: Blow-out proof stem design, Anti-static design and API 6FA Fire Safe Design

Bore: Full Bore and Reduced Bore

Certificate: CE/PED, ISO, ATEX, SIL, FIRE SAFE
Product Overview:

Cryogenic ball valve
- For extremely low temperatures.
- Valves are rising stem ball valve designed with an integral bonnet extension that prevents cryogenic liquids from reaching the stem packing by enabling the liquids to boil and convert to gas.
- Bonnet extension with live loaded stem seal.
- Body cavity relief hole in ball to prevent over-pressure due to thermal expansion.
- Blow out proof stem.
- Engineered material components to ensure low thermal stress.
- For all types of cryogen services including oxygen, hydrogen, methane, ammonia, nitrogen, fluorine, LNG and others.

Athena manufactures cryogenic valve from genuine guaranteed raw material with material test certificates, hydraulic test certificates, MTC 3.1 available with all supply. Also, we can provide valves with third party inspection agencies.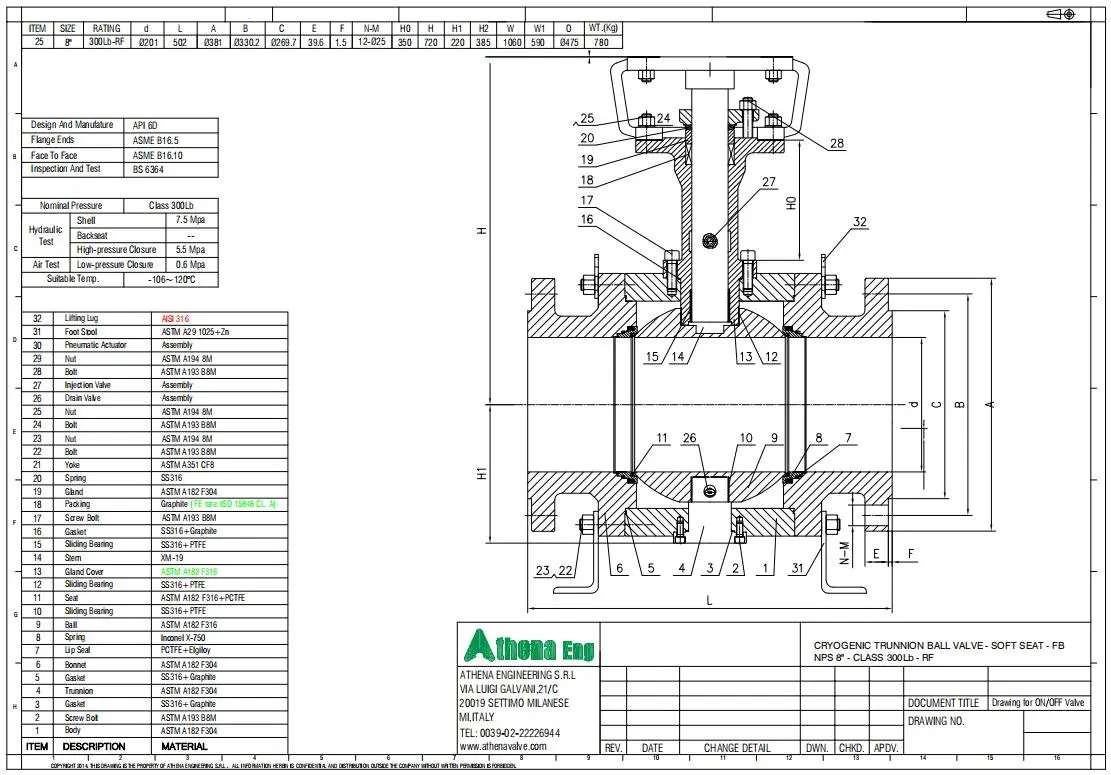 ---

Partial List of Applications:

- Oil & Gas Pipelines
- Refineries and Petrochemical Plants
- Power Generation
- Gas and Coal Fired Turbines
- District Heating
- Gas Measurement Systems
- Offshore Platforms
- HIPPS Systems
- Cryogenic Service Applications
- Emergency Shut Down Valves
- Pulp & Paper
- Mining
- Boiler Steam and Drain Applications