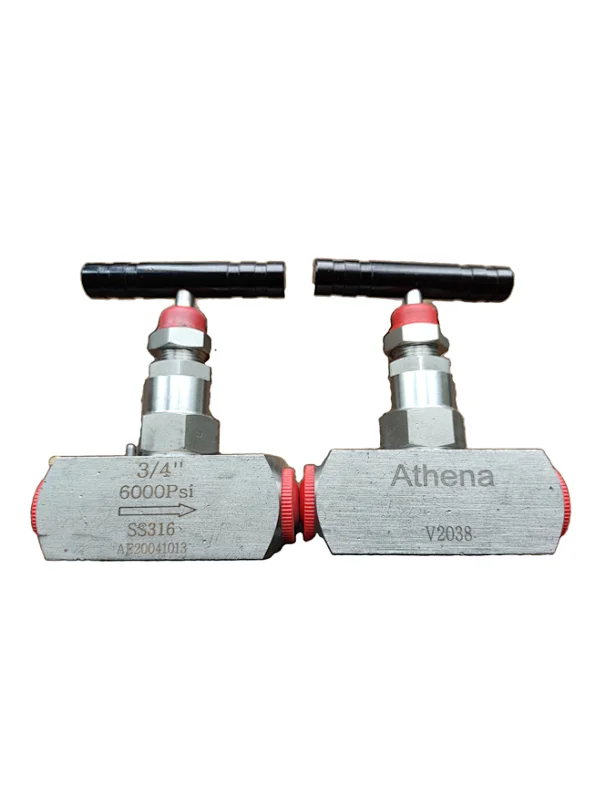 1/2″-2″ 1000PSI~6000PSI GLOBE VALVE Compact And Extremely Sturdy Design Available
Size:1/2"~2"

Pressure rating:1000PSI~6000PSI

Material: Carbon steel /Stainless steel / Alloy steel /Special ( Monel /Inconel /Hastelloy etc.)/alloy steel/ Al-bronze

End connection: RF/RTJ/SW/FNPT

Construction: Thread Bonnet

Operation: Hand wheel

Bore: Reduced Bore

NACE: MR0175

Bore: Full Bore and Reduced Bore

Certificate: CE/PED, ISO, ATEX, SIL
Product Overview:

Athena Needle Globe valve
- Also used for larger valve constructions different from the smaller needle valve,  similar in the axial movement of the closing member against. This requires a gasket to seal the joint between the body and bonnet, The flow can be controlled and regulated with the use of a spindle.
- Needle valve is a kind of globe valve. This is the simplest design available and it is used for general valves.
- Typically used in small diameter piping systems when fine, accurate flow control is needed, needle valves get their name from the point on a conical disc.
- Needle valves are similar to the globe valve in design with the biggest difference is the sharp needle shaped disk.
- Additionally, needle valves are better valve control regulators for smaller quantities.

Athena manufactures valves from genuine guaranteed raw material with material test certificates, hydraulic test certificates, MTC 3.1 available with all supply. Also, we can provide valves with third party inspection agencies.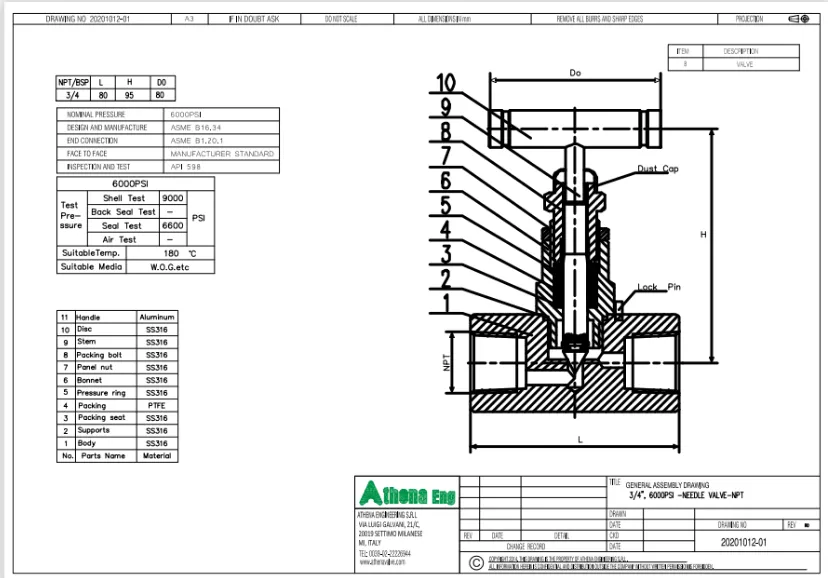 ---

Partial List of Applications:

- Oil & Gas Pipelines
- Refineries and Petrochemical Plants
- Power Generation
- Gas and Coal Fired Turbines
- District Heating
- Gas Measurement Systems
- Offshore Platforms
- HIPPS Systems
- Cryogenic Service Applications
- Emergency Shut Down Valves
- Pulp & Paper
- Mining
- Boiler Steam and Drain Applications