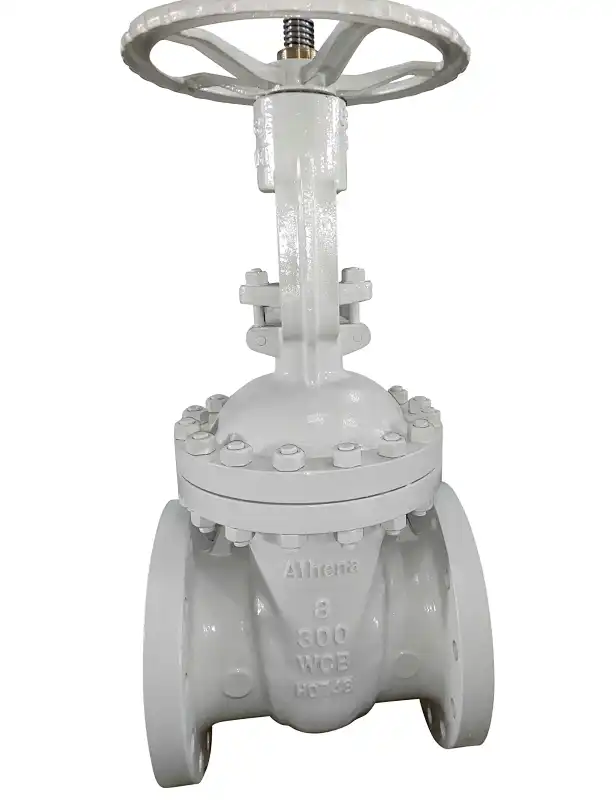 2″-48″ 150LB~900LB Low Fluid Resistance The Flow Direction Of The Medium is Not Limited
Size: 2"~48"

Pressure rating: 150LB~900LB

Body material: Carbon steel /Stainless steel / Alloy steel /Special ( Monel /Inconel /Hastelloy etc.) /alloy steel

End connection: RF/RTJ/BW

Operation: Hand wheel / Gear/ motor/pneumatic actuators

NACE: MR0175

Certificate: CE/PED, ISO, ATEX, SIL
Product Overview:

ATHENA Cast Steel Gate Valves
- Commonly used in steam systems. 
- A handwheel operated manual os&y gate valve with cast steel valve body, bolted bonnet and non-rising stem.
- Different sizes, shapes, and depths are available.
- Designed for industrial applications. boiler plants And rugged environments where a more durable valve is required.
- Used as efficient gate valves with flow in either direction for water, saturated steam, air, gas and oil.

Athena manufactures valves from genuine guaranteed raw material with material test certificates, hydraulic test certificates, MTC 3.1 available with all supply. Also, we can Provide valves with third party inspection agencies.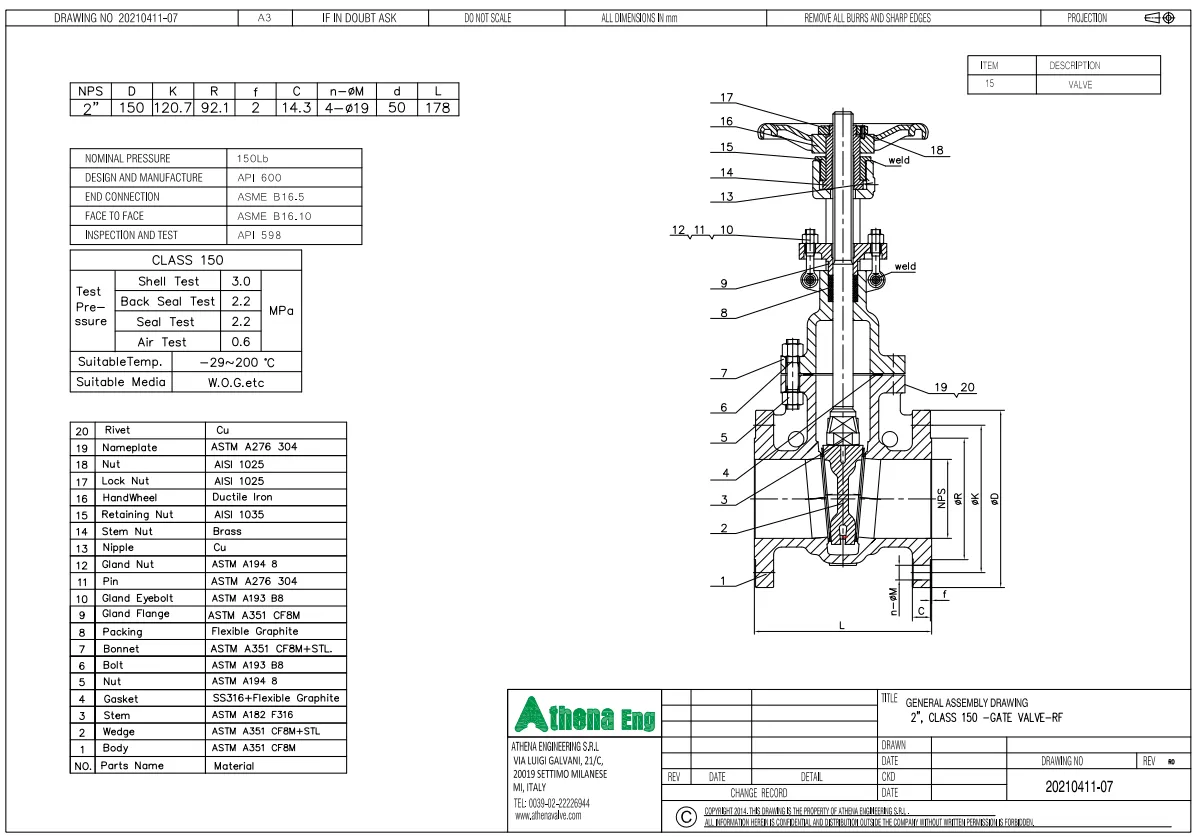 ---

Partial List of Applications:

- Oil & Gas Pipelines
- Refineries and Petrochemical Plants
- Power Generation
- Gas and Coal Fired Turbines
- District Heating
- Gas Measurement Systems
- Offshore Platforms
- HIPPS Systems
- Cryogenic Service Applications
- Emergency Shut Down Valves
- Pulp & Paper
- Mining
- Boiler Steam and Drain Applications