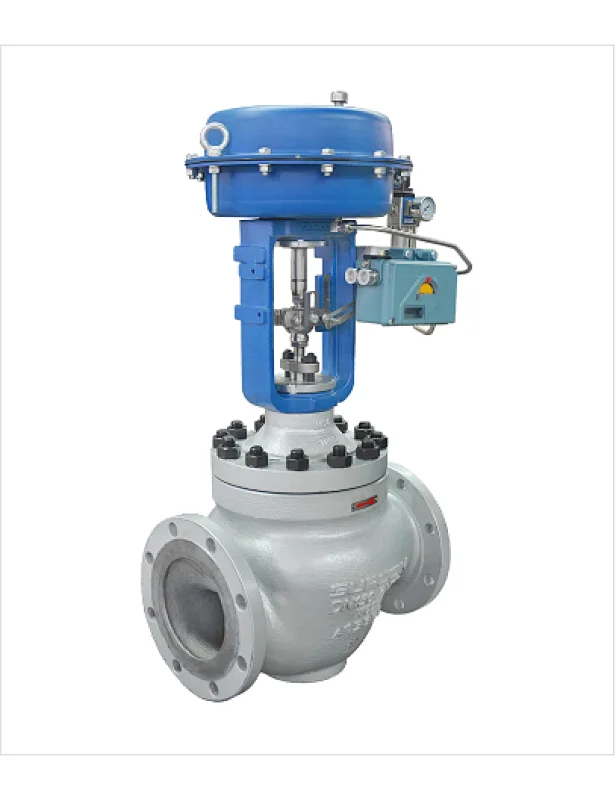 1-1/2″-18″150LB~2500LB Control Valves Balance Characteristic, Suitable for Fluid Pressure
Cage-Guided Control Valves
Size: 1-1/2″~18"

Pressure rating: 150LB~2500LB

Body material: Carbon Steel, Stainless Steel, Alloy Steel, Duplex Steel

End connection: RF

Operation: PDL pneumatic diaphragm actuator、PCL pneumatic piston actuator、Electric actuator

NACE: MR0175

Bore: Full Bore and Reduced Bore

Certificate: CE/PED, ISO, ATEX, SIL
Product Overview:

Athena engineering S.R.L cage-guided control valve
- A pressure balancing control valve featuring high Cv, wide adjusting range and high precise flow feature.
- Usually equipped with pneumatic control valve actuator or motor operated valve, ideal for flow controlling services need good dynamic stability, low noise and low leakage rate.
- Offers efficient and stable operation under demanding process conditions, including applications with high-pressure drops and large temperature variations.
- Optional features include noise attenuation trim, anti-cavitation designs, and various balance seal options to meet a wide range of pressure and temperature requirements.
- Balanced trim design allows the use of smaller actuators to reduce overall assembly size and weight.
- Cage-guided construction offers dynamic support and trims alignment for resistance against flow-induced vibration throughout the entire valve stroke range. Heavy guiding of the plug enhances throttling control performance resulting in high process yields.
 
---

Partial List of Applications:

- Oil & Gas Pipelines
- Refineries and Petrochemical Plants
- Power Generation
- Gas and Coal Fired Turbines
- District Heating
- Gas Measurement Systems
- Offshore Platforms
- HIPPS Systems
- Cryogenic Service Applications
- Emergency Shut Down Valves
- Pulp & Paper
- Mining
- Boiler Steam and Drain Applications