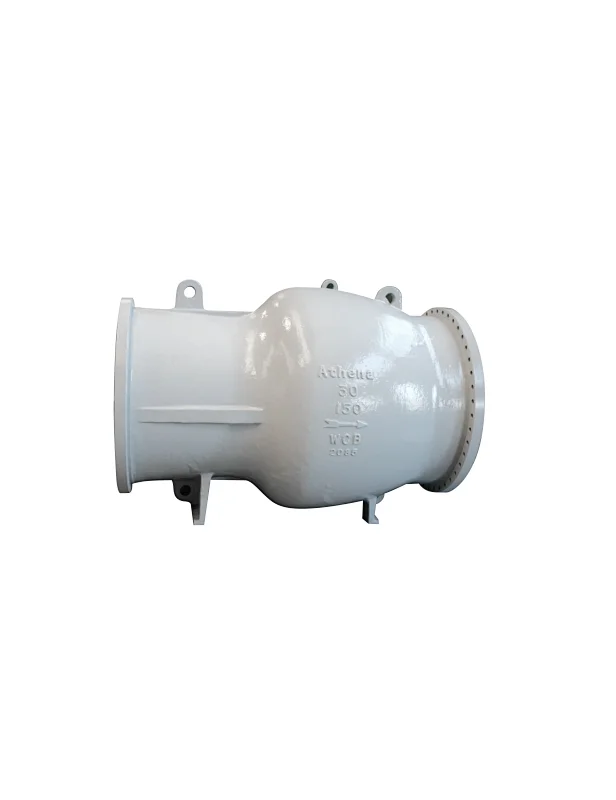 2"-36"150LB~1500LB The Check Valves With Dynamic Response Reduction In Flow Pressure
Size: 2"~36"

Pressure rating:150LB~1500LB

Body material: Carbon steel /Stainless steel / Alloy steel /Special ( Monel /Inconel /Hastelly etc.)alloy steel

End connection: RF/BW/RTJ

NACE: MR0175

Certificate: CE/PED, ISO, ATEX, SIL
Product Overview:

Athena S.R.L axial flow check valves
- The disc returns to the sealing position with the force of spring and sub-pressure caused by medium flowing. Direct impact of the medium onto the back side of the disc.
- Axial flow structure and accurate flowing passage enable little pressure loss, stable medium flowing, and non-cavitation erosion.
- The special structure and surface treatment of the disc carrier and pin eliminates the phenomenon of valve sticking so that it can close and open.
- Low-noise type.
- Widely used in the pipeline system with high flow requirements to prevent the harm of liquid flow back.
- Designed according to API 6D and ASME B16.34. 

Athena manufactures valves from genuine guaranteed raw material with material test certificate, hydraulic test certificates, MiTC 3.1 available with all supply. Also, we can provide valves with third party inspection agencies.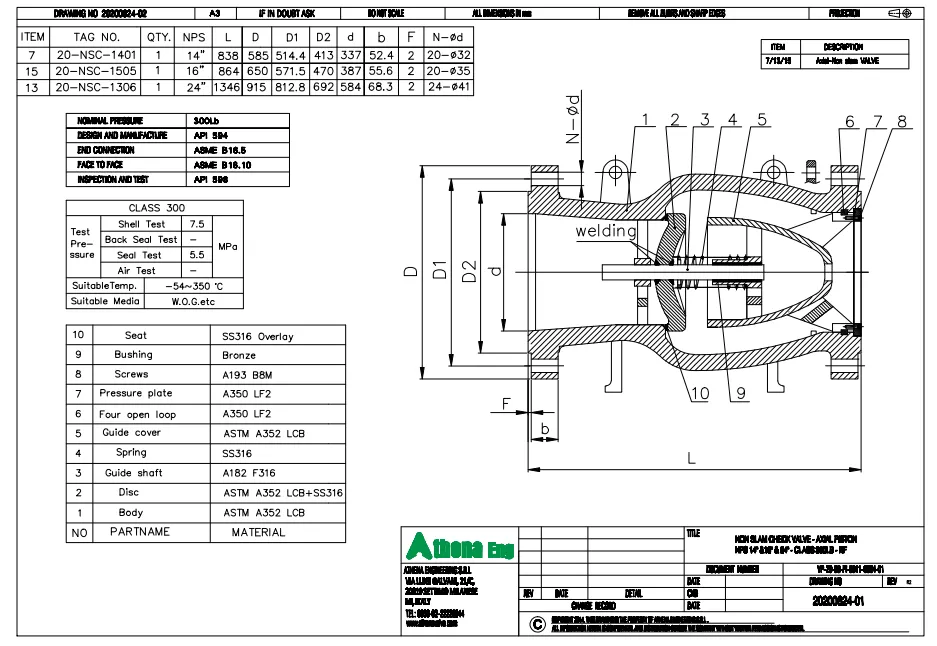 ---
Partial List of Applications:

- Oil & Gas Pipelines
- Refineries and Petrochemical Plants
- Power Generation
- Gas and Coal Fired Turbines
- District Heating
- Gas Measurement Systems
- Offshore Platforms
- HIPPS Systems
- Cryogenic Service Applications
- Emergency Shut Down Valves
- Pulp & Paper
- Mining
- Boiler Steam and Drain Applications