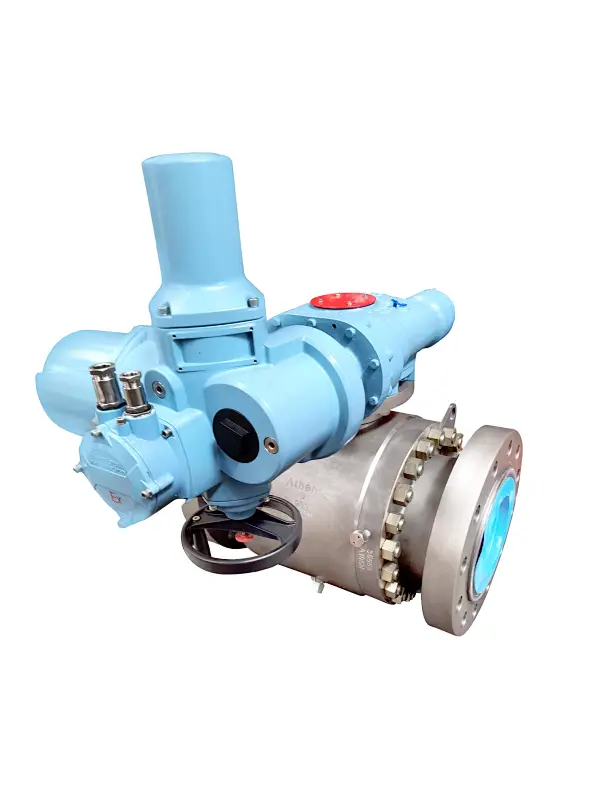 Product Overview: Athena electric ball valve use electric actuators to drive them open and closed. Electric valve actuators typically convert high speed low torque output motors into low speed high rotary torque output that drives the valve via a gearbox.Typically used for ON/OFF control of water, air, oil and other compatible media. athena motorized ball valve use an electric actuator to open and close the valve. These valves are power-to-open and power-to-close. Valve positioner and fail close options are available. Several types of 2-way and 3-way electric ball valves are available in stainless steel, brass and pvc.
The electric valve use part-turn rotary electric actuators because the working angle of a ball valve is typically 90 degrees, and is very popular as electric actuated ball valve can offer a cost effective solution for valve automation. They are available in a wide range of materials, pressure classes and end connections.
We manufacture valves from genuine guaranteed raw material with material test certificate , hydraulic test certificates , Mill TC 3.1.b available with all supply. Also , we can provide valves with third party inspection agencies.


Size:2"~40"
Pressure Rating:C150Lb~2500Lb
Body material:Carbon steel /Stainless steel / Alloy steel /Special ( Monel /Inconel /Hastelly etc.)
End connection:RF/RTJ/BW
Operation:Pneumatic
NACE: MR0175
Bore: Full Bore and Reduced Bore
Certificate: CE/PED, ISO, ATEX, SIL,FIRE SAFE

Partial List of Applications:

- Oil & Gas Pipelines
- Refineries and Petrochemical Plants
- Power Generation
- Gas and Coal Fired Turbines
- District Heating
- Gas Measurement Systems
- Offshore Platforms
- HIPPS Systems
- Cryogenic Service Applications
- Emergency Shut Down Valves
- Pulp & Paper
- Mining
- Boiler Steam and Drain Applications