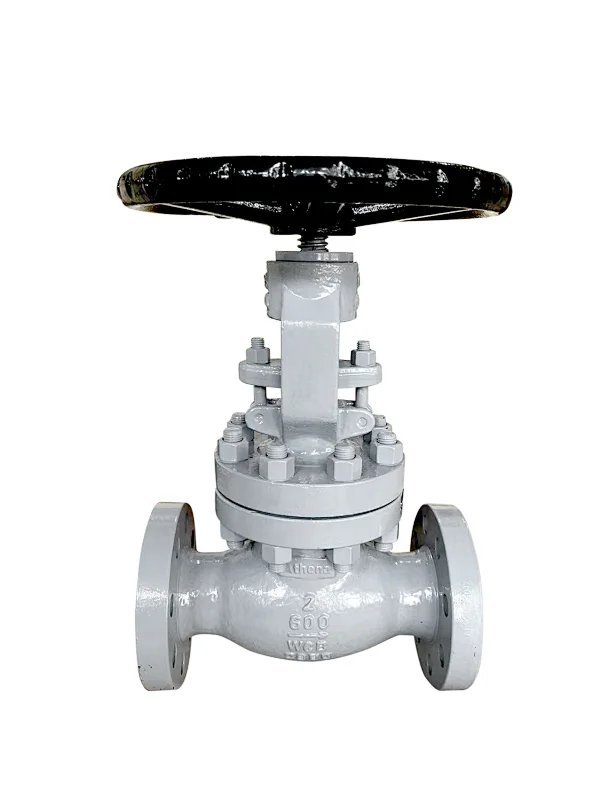 2"-18" 150LB~1500LB Globe Valves Improves The Energy Efficiency Reduces Maintenance Costs
Size: 2"~18"

Pressure rating: 150LB~1500LB

Body material: Carbon steel /Stainless steel / Alloy steel /Special ( Monel /Inconel /Hastelloy etc.) /alloy steel

End connection: RF/RTJ/BW

Operation: Hand wheel / Gear/ Motor/Pneumatic actuators

NACE: MR0175

Certificate: CE/PED, ISO, ATEX, SIL
Product Overview:

Athena Cast Steel Globe Valves 
- Designed according to BS 1873
- Streamlined shaped full flow way area body for smooth flow of the working fluid for minimum pressure drop.
- Bolted Body –  Bonnet Joint, Outside Screw and Yoke type rising stem.
- Bolted self aligning two piece gland.
- Stainless Steel Body Seat Ring and Disc/Weld deposit, Disc Ample depth of Stuffing Box.
- S.S (AISI-304) Spiral Wound Asbestos filled Gasket for Body – Bonnet Joint.
- Back seating arrangement permits the replacement of gland packing in fully open position while the Valve is under inline pressure.
- Self aligning loose Valve Disc on Stem.
- Sturdy spoked handwheel is provided for operation of the Valve.
- Designed for tight shut off and efficient fluid flow control
- Normally used where frequent opening and closing operations are required, as well as flow controls in any desired degree.

We globe valve manufacturers from genuine guaranteed raw material with material test certificates, hydraulic test certificates, MTC 3.1 available with all supply. Also, we can provide valves with third party inspection agencies.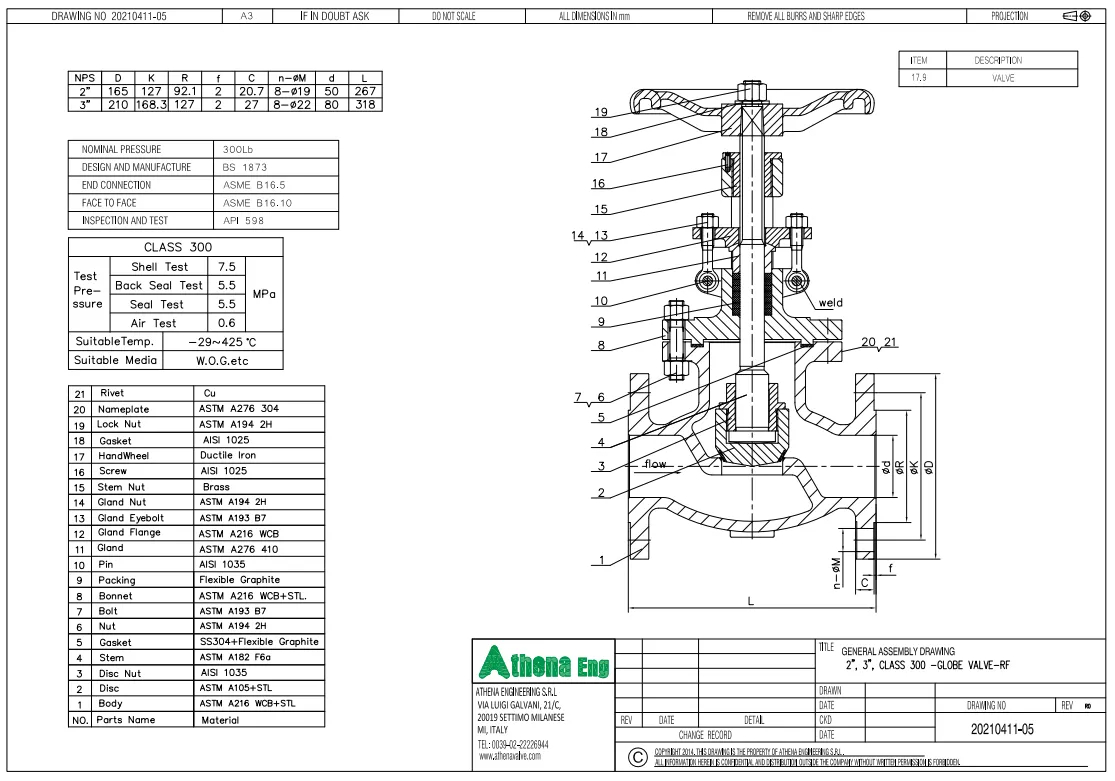 ---

Partial List of Applications:

- Oil & Gas Pipelines
- Refineries and Petrochemical Plants
- Power Generation
- Gas and Coal Fired Turbines
- District Heating
- Gas Measurement Systems
- Offshore Platforms
- HIPPS Systems
- Cryogenic Service Applications
- Emergency Shut Down Valves
- Pulp & Paper
- Mining
- Boiler Steam and Drain Applications