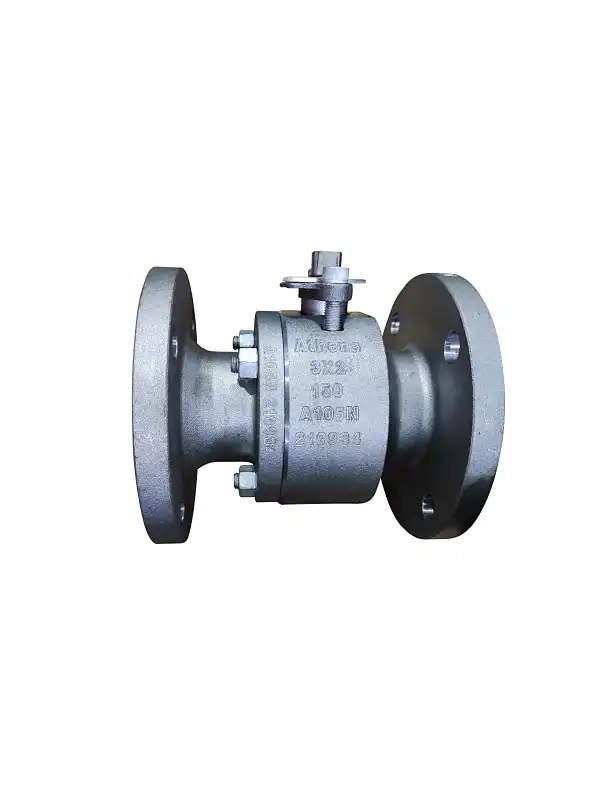 Forged Steel Floating Ball Valve
Forged Steel Floating Ball Valve
Product Overview: Athena Forged Steel Floating Ball Valve is configured in a forged bolted two piece ball valve
design with a small diameter, suitable for medium/lor pressure working we are the
f
orged steel floating ball valve manufacturers in italy Characterized by simple design, the valve seats are directly inserted into the body.Thei upstream flow pressure pushes the free-floating ball against the downstream seat-the resulting compresson provides a perfect leak-free sealing solution even after years in-service.The stem is connected at the top of the ball and allowing the valve to open and close with a quarter-turn movement.
Material selection is fully customizable to meet the customer's project specifications and several unique features are available offering an enhanced technical solution suitable for aggressive offshore environment and corrosive and abrasive fluids.
Athena engineering S.R.L As For ball valve manufacturers  main product with
Forged Floating Ball Valve,according for the design it delive into
 full bore ball valve and reduce bore ball valve with complete certification such as api6d.
Features&Compliance:



Size: Floating Ball Valves 1/2'-8'
Pressure rating: 150Lb~2500Lb
Body material: Carbon steel /Stainless steel / Alloy steel /Special ( Monel /Inconel /Hastelly etc.)
End connection: RF/RTJ/BW
Operation:Lever/Gear/Motor/Pneumatic actuators 
Seat type: Soft seat/Metal seat
Blow-out proof stem design
Anti-static design and API 607 Fire Safe Design
Bore: Full Bore and Reduced Bore


Certificate: CE/PED, ISO, ATEX, SIL,FIRE SAFE





Partial List of Applications:





-

 

Oil & Gas Pipelines




-

 

Refineries and Petrochemical Plants




-

 

Power Generation




-

 

Gas and Coal Fired Turbines




-

 

District Heating




-

 

Gas Measurement Systems




-

 

Offshore Platforms




-

 

HIPPS Systems




-

 

Cryogenic Service Applications




-

 

Emergency Shut Down Valves




-

 

Pulp & Paper




-

 

Mining




-

 

Boiler Steam and Drain Applications