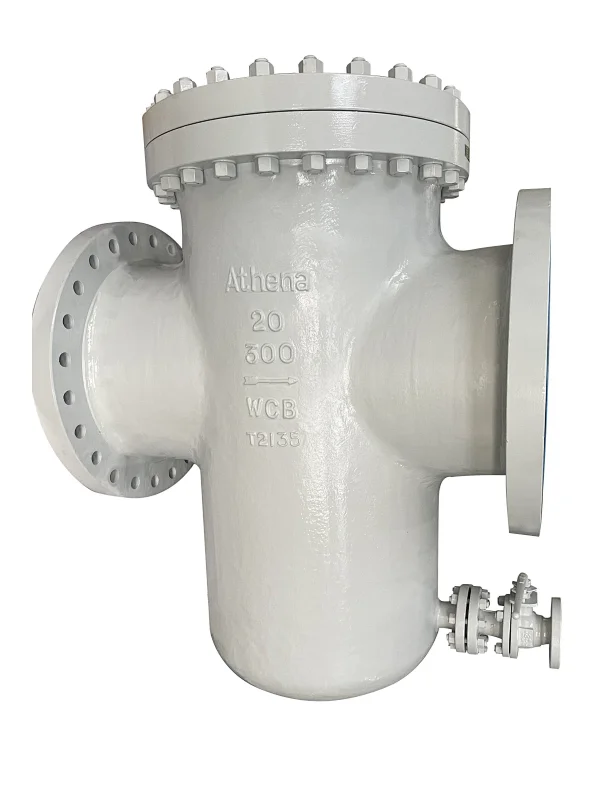 2″-24″ 150Lb~600Lb Easily Replaced Washed or repaired Basket Type Strainers
Size: 2"~24"

Pressure rating: 150Lb~600Lb

Body material: Carbon steel /Stainless steel / Alloy steel /Special ( Monel /Inconel /Hastelloy etc.)

End connection: RF/RTJ

Basket: Available in 1/32", 1/16", or 1/8" perforations and 40 mesh and 80 mesh - 316 Stainless Steel

Mesh lined baskets - 10 x 10 to 500 x 500 mesh

Materials of construction: stainless steel, copper nickel, monel, aluminum bronze, and others for corrosive environment

Design: ASME Section VIII,  supplied with complete pressure material traceabilitydesign for high pressure and temperature
Product Overview:

Basket Type Strainers
- Also called bucket type strainer, which is better than Y-type and T-type filters.
- The filter hole area is 2-3 times larger than the diameter pipe area.
- The filter precision is one of the best filters in the filter.
- Designed for large capacity straining and ease of maintenance. Economical protection for pumps and other mechanical equipment.
- For pipeline medium filtration. Can be used on oil or other liquid pipelines to remove debris from the pipeline.

Athena engineering S.R.L provided the best solution for project with basket type strainers.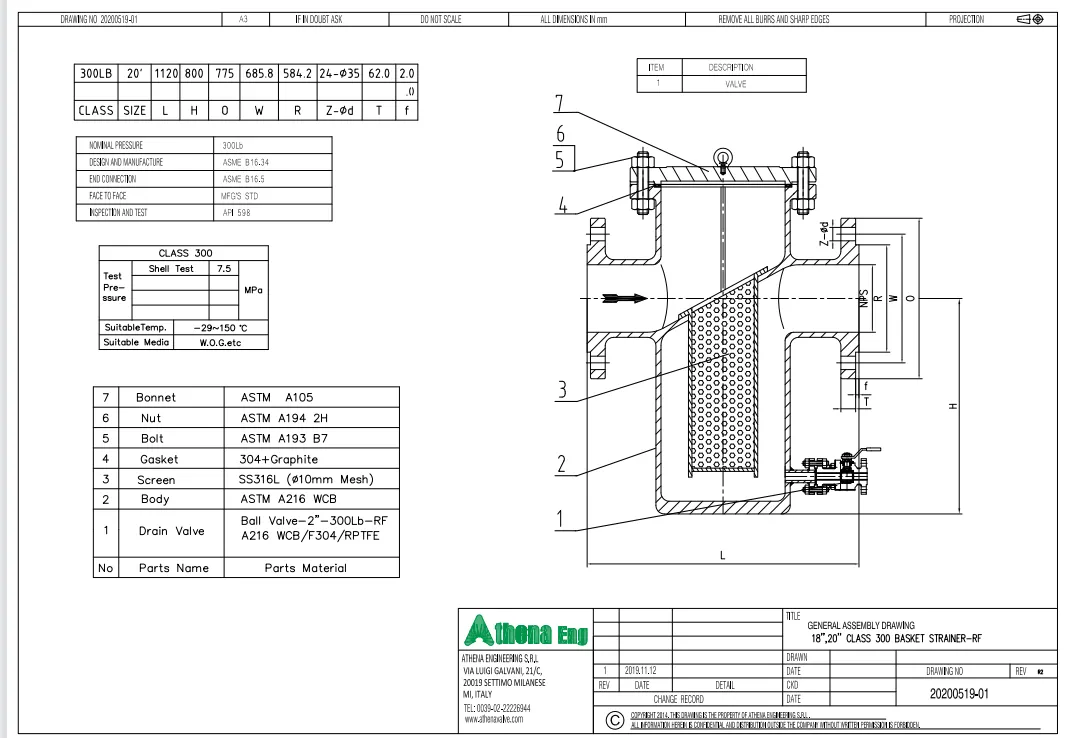 Partial List of Applications:

- Oil & Gas Pipelines
- Refineries and Petrochemical Plants
- Power Generation
- Gas and Coal Fired Turbines
- District Heating
- Gas Measurement Systems
- Offshore Platforms
- HIPPS Systems
- Cryogenic Service Applications
- Emergency Shut Down Valves
- Pulp & Paper
- Mining
- Boiler Steam and Drain Applications
 
---