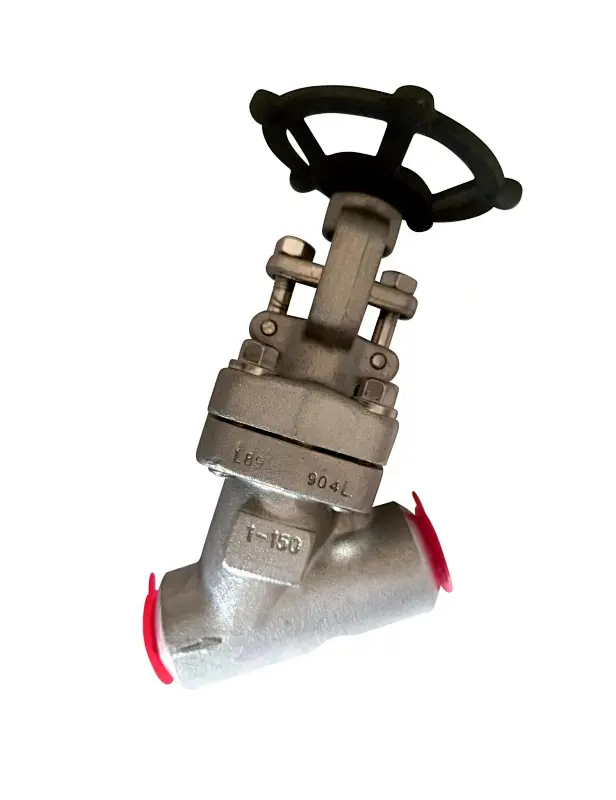 1/2"-10"150LB~1500LB Y Type Globe Valve With A Short Stroke
Size: 1/2"~10"

Pressure rating: 150LB~1500LB

Body material: Carbon steel /Stainless steel / Alloy steel /Special ( Monel /Inconel /Hastelloy etc.) 

End connection: SW/NPT/RF/FF/Ring Type Joint (RTJ) 

Operation: Hand wheel / Gear/ Motor/Pneumatic actuators

NACE: MR0175

Certificate: CE/PED, ISO, ATEX, SIL
Product Overview:
Athena Y Type globe valve
- Works by raising or lowering the disc to open, regulate or close the fluid flow, also known as oblique pattern globe valves.
- The seat and stem are oriented at 45o degrees to the axis of the pipeline.
- The force to raise or lower the disc comes from the handwheel or actuator.  The force is then transmitted through the valve stem to the disc.  The handwheel is rotated by the valve operator and it then rotates the stem.  When the stem rotates, it starts moving upwards or downwards.  It is through this linear movement of the stem which help the disc to open or close fluid flow.
- Y pattern globe valves are recommended for applications of high pressure conditions and where pressure drop is not desirable. Other types of globe valves such as Z pattern globe valves are prone to pressure loss.
- Y pattern globe valves stem and seat give straight flow-path when fully open which helps to reduce fluid flow resistance so that the problem of pressure drop is reduced. Its location in the piping system is not limited.
Athena Y type design reduces the flow resistance of the globe valve to a minimum. Seat and stem are angled at approximately 45 degrees, which gives a straighter flow-path at full opening and offers the least resistance to flow. These valves are used for throttling during seasonal or startup operations.

For all the valves,  material test certificates, hydraulic test certificates & MTC 3.1 will be provided. And, third party inspection can be conducted based on client's request.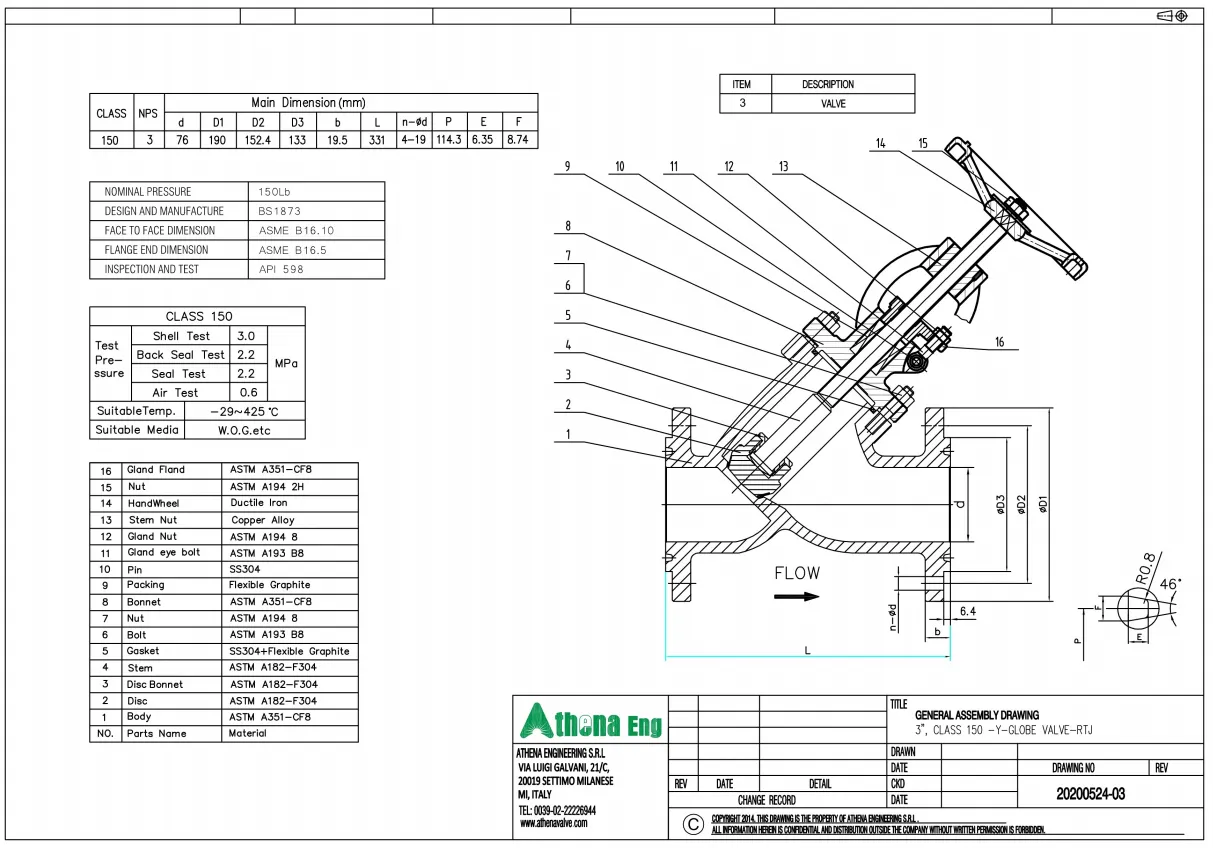 Partial List of Applications:
-
Oil & Gas Pipelines
-
Refineries and Petrochemical Plants
-
Power Generation
-
Gas and Coal Fired Turbines
-
District Heating
-
Gas Measurement Systems
-
Offshore Platforms
-
HIPPS Systems
-
Cryogenic Service Applications
-
Emergency Shut Down Valves
-
Pulp & Paper
-
Mining
-
Boiler Steam and Drain Applications