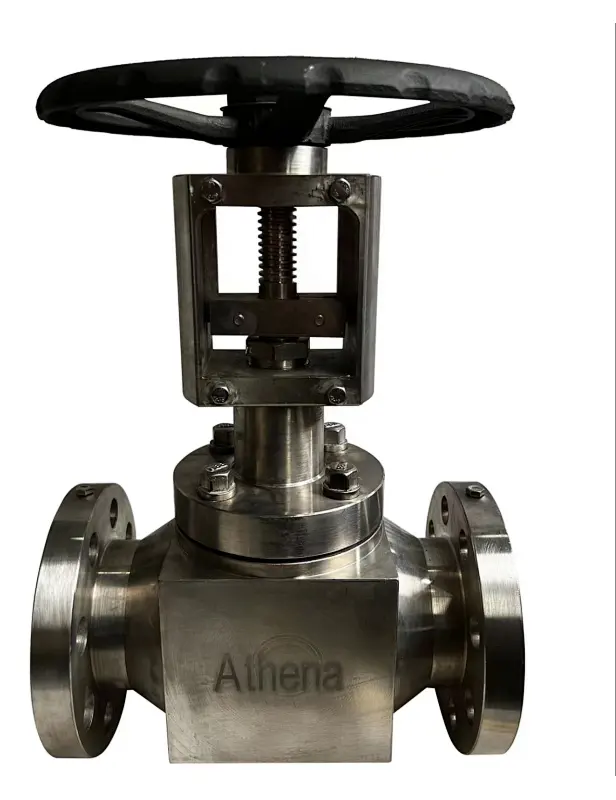 Size 1/2″~4″ Pressure rating 150LB~2500LB Best Fire And Flame Resistance Small Working Stroke Good Sealing Performance Globe valve
Size: 1/2"~4"

Pressure rating: 150LB~2500LB

Body material: Carbon steel /Stainless steel / Alloy steel /Special ( Monel /Inconel /Hastelloy etc.) /alloy steel

End connection: RF (Raised Face)/FF (Flat Face)/Ring Type Joint (RTJ)/Other on demand

Operation: Hand wheel / Gear/ Motor/Pneumatic actuators

NACE: MR0175

Certificate: CE/PED, ISO, ATEX, SIL
Product Overview:

Athena Oxygen globe valves
- Mandatory sealed valves, when the valve is closed, pressure must be applied to the disc to force the sealing surface not to leak. 
- When the medium enters valve 6 from the bottom of the disc, the resistance that the operating force needs to overcome is the friction force of the stem and packing and the thrust generated by the pressure of the medium. After the appearance of the sealed valve, the medium flow direction of the flange globe valve will enter the valve chamber from above the disc. At this time, under the pressure of medium, the force of closing the valve is small, while the force of opening the valve is large, and the diameter of the stem can be reduced accordingly. At the same time, under the medium action, the valve of this form is also more rigorous.

Our globe valves are manufactured from genuine guaranteed raw material with material test certificates, hydraulic test certificates, MTC 3.1 available with all supply. Also, we can provide valves with third party inspection agencies.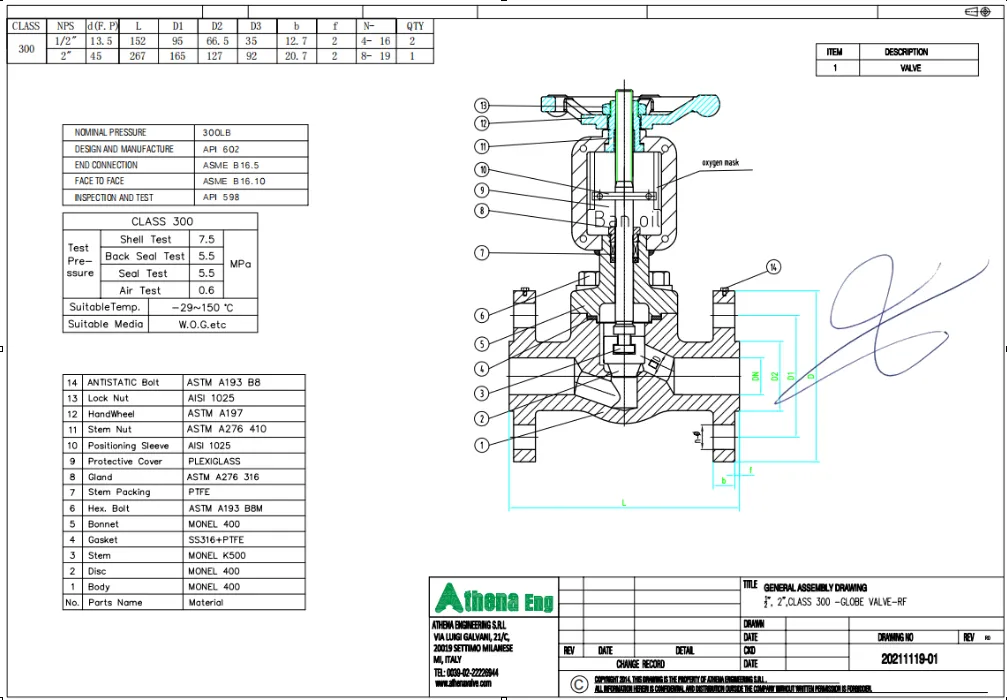 Partial List of Applications:

- Oil & Gas Pipelines
- Refineries and Petrochemical Plants
- Power Generation
- Gas and Coal Fired Turbines
- District Heating
- Gas Measurement Systems
- Offshore Platforms
- HIPPS Systems
- Cryogenic Service Applications
- Emergency Shut Down Valves
- Pulp & Paper
- Mining
- Boiler Steam and Drain Applications