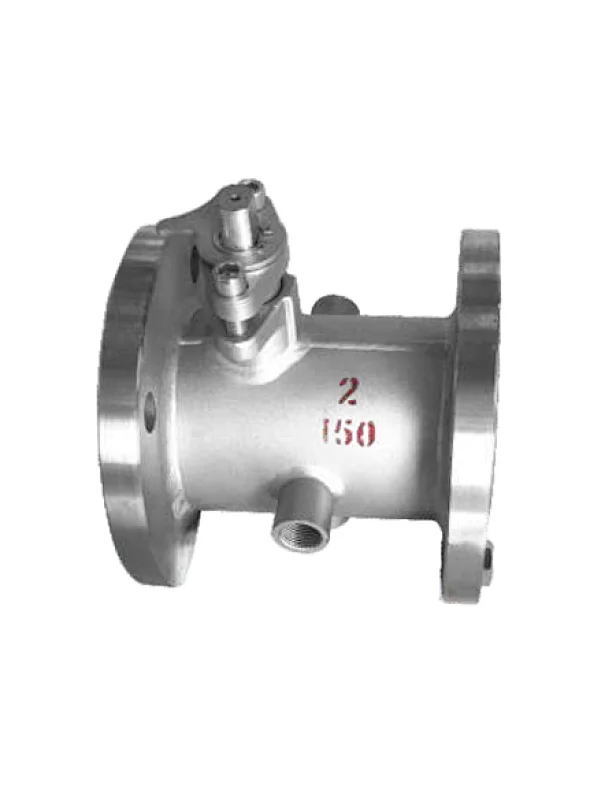 BALL VALVE 1/2'-20Effectively Maintains The Temperature Of The Media Easy mounting of Gear Box Actuator and other accessories.
JACKETED FLOATING BALL VALVE
Product Overview: Athena Jacketed ball valves are ball valves that have jackets that help in heating or cooling the flow media to prevent seizing or crystallization. Jacketed ball valves for heating applications have good heating jackets to provide high-temperature oil or steam over the valve body and ball parts to keep the media in the required state. This is mostly used in media such as liquid sulfur and bitumen. Jacketed ball valves have jackets that cover the body from one flange end to the other flange end. The valve body is altered by adding oversized flanges.Some of the fluids that can be used as heating media in steam jacketed ball valve
include thermic fluid oil, steam, and hot water. All jacketed ball valves are tested after constructing or welding jackets to the valve body. The standard jacketed ball valve is made using cast carbon steel and stainless steel materials. Jacketed ball valves can also be made of other special materials upon request by the customer. Connections that can be used between the valve and the pipeline include threaded end and flanged end connections.AsThe jacketed ball valve manufacturer
Athena Jacketed ball valves can be operated manually or actuated using valve actuators (electric and pneumatic actuators).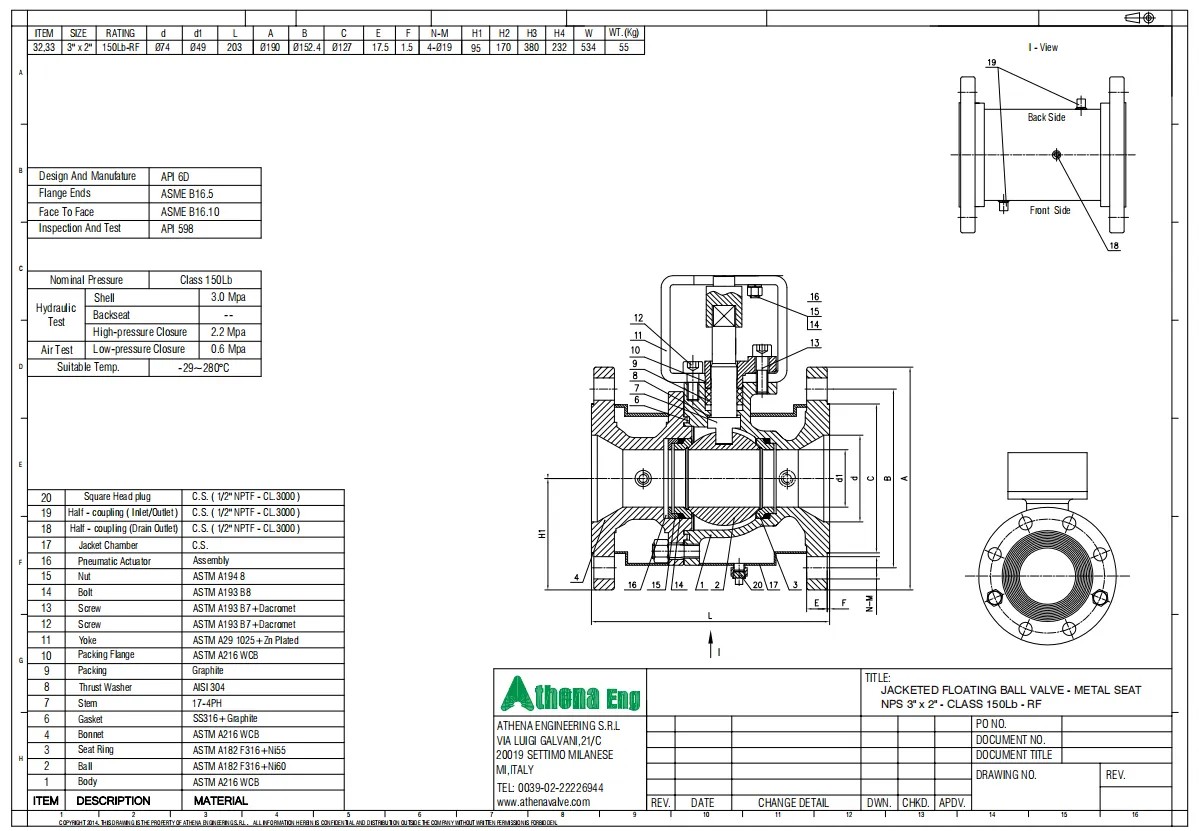 Features&Compliance:
Size: Floating Ball Valves 1/2'-20'
Pressure rating:Upto 10 KGS/CM2
Body material: Carbon steel /Stainless steel / Alloy steel /Special ( Monel /Inconel /Hastelly etc.)
End connection: SW/RF/RTJ/BW/NPT 
Fire safe design as per API-607
Cavity filler available Full bore
2-piece fabricated jacket, welded to valve body.
Double sealing of body insert
One piece body design
Adjustable and maintenance free stem sealing with additional O-ring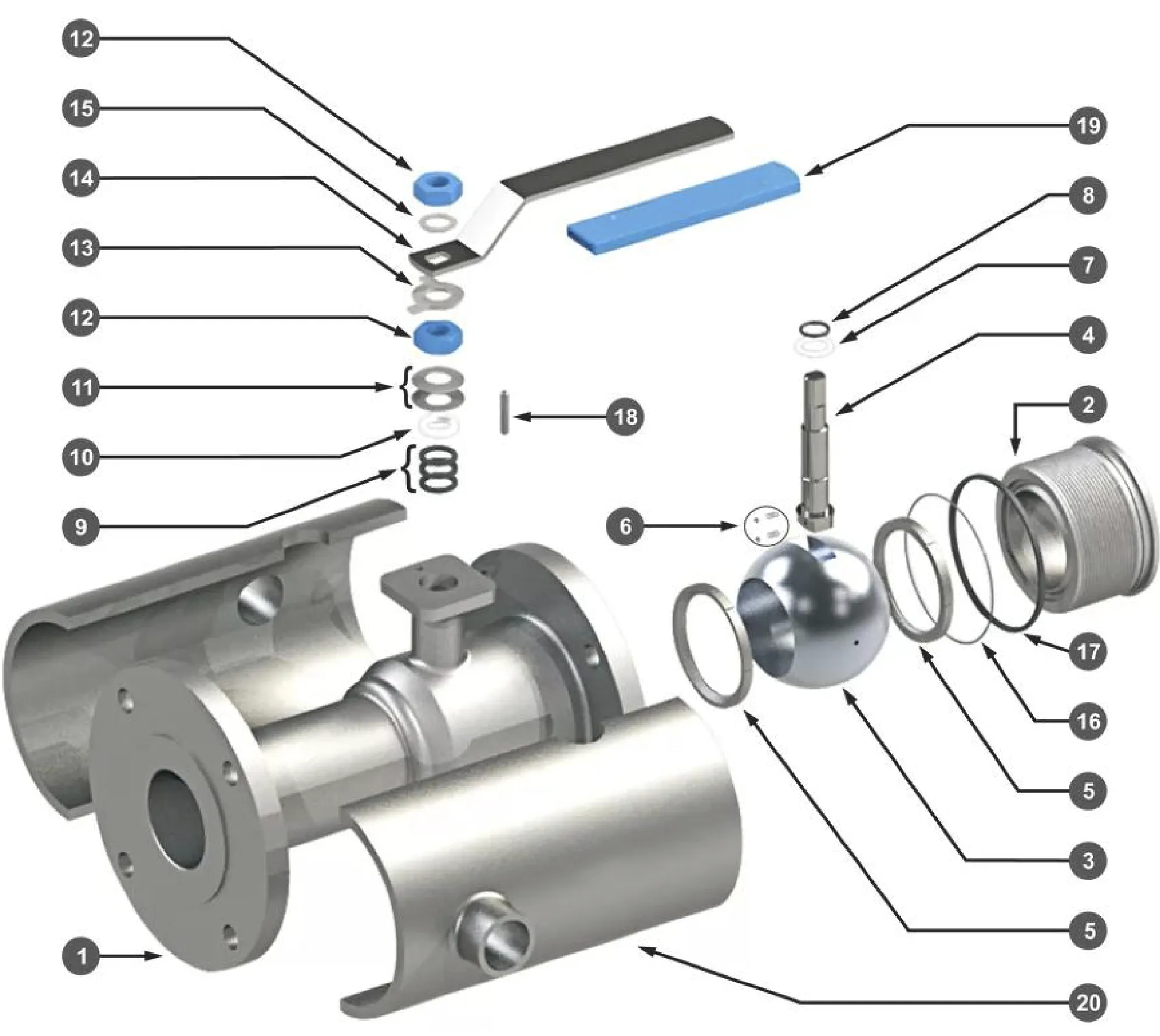 Partial List of Applications:
-
Oil & Gas Pipelines
-
Refineries and Petrochemical Plants
-
Power Generation
-
Gas and Coal Fired Turbines
-
District Heating
-
Gas Measurement Systems
-
Offshore Platforms
-
HIPPS Systems
-
Cryogenic Service Applications
-
Emergency Shut Down Valves
-
Pulp & Paper
-
Mining
-
Boiler Steam and Drain Applications