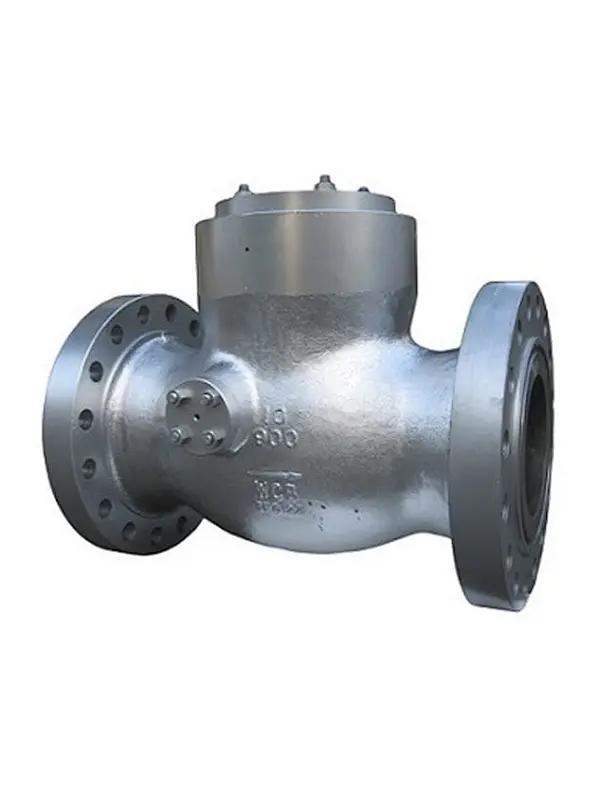 2″-24"600LB~2500LB Pressure Seal Valves Offer Efficiency In Flow Passage And Sealing
Pressure Seal Swing Type Check Valves
Size: 2"~24"

Pressure rating: 600Lb~2500Lb

Material: Carbon steel /Stainless steel / Alloy steel /Special (Monel /Inconel /Hastelly etc.)/alloy steel/ Al-bronze)

End connection: RF/RTJ/BW

NACE: MR0175

Certificate: CE/PED, ISO, ATEX, SIL
Product Overview:

Athena Pressure Seal Swing Type Check valves
- Belong to pressure independent control valve
- The swinging action of the disc away from the seat allows forward flow and when the flow is stopped, the disc returns to the seat, preventing backflow.
- Available in both forged or cast materials.
- The design ensures total reliability for high pressure and high temperature services.
- Great for both upstream and midstream applications.
- Suitable for installations in lines where pigging operations are required for various maintenance services.

Athena manufactures valves from genuine guaranteed raw material with material test certificates, hydraulic test certificates, MTC 3.1available with all supply. Also, we can provide valves with third party inspection agencies.
---
Partial List of Applications:

- Oil & Gas Pipelines
- Refineries and Petrochemical Plants
- Power Generation
- Gas and Coal Fired Turbines
- District Heating
- Gas Measurement Systems
- Offshore Platforms
- HIPPS Systems
- Cryogenic Service Applications
- Emergency Shut Down Valves
- Pulp & Paper
- Mining
- Boiler Steam and Drain Applications