What are the types of butterfly valves?
author: ATHENA GROUP
2023-07-05
Introduction
Industrial valves are essential components in controlling the flow of fluid or gas in various systems. They function as mechanical devices that control the movement direction, speed, and pressure of fluids within a system. Industrial valves come in different shapes, sizes, and designs to suit specific applications. In this article, we will focus on butterfly valves, which are widely used in various industrial processes.
Definition of Industrial Valves
Industrial valves are mechanical devices designed to regulate, direct, or control the flow of fluids (liquids, gases, or slurries) by opening, closing, or partially obstructing passages or ducts. These valves find application in various industries, including oil and gas, chemical, power generation, water treatment, food and beverage, and pharmaceuticals. Industrial valves are classified based on their design, mode of operation, and purpose. Examples of industrial valves include gate valves, globe valves, ball valves, butterfly valves, diaphragm valves, and needle valves.
Butterfly Valve Working Principle
A butterfly valve is a quarter-turn valve that uses a disk-shaped element (butterfly) mounted on a shaft to control the fluid's flow rate. The disk rotates 90 degrees to either fully open or close the passage when the handle or actuator is turned. The butterfly valve has a simple construction, comprising a circular body, a disk, and a stem. The disk is installed centrally within the body, and the stem connects it to a handle or an actuator. The valve operates by rotating the disk, so its edges move into or out of contact with the body seat, allowing or restricting the fluid's flow rate. Butterfly valves are available in various types, including concentric, double-offset, triple-offset, and wafer style.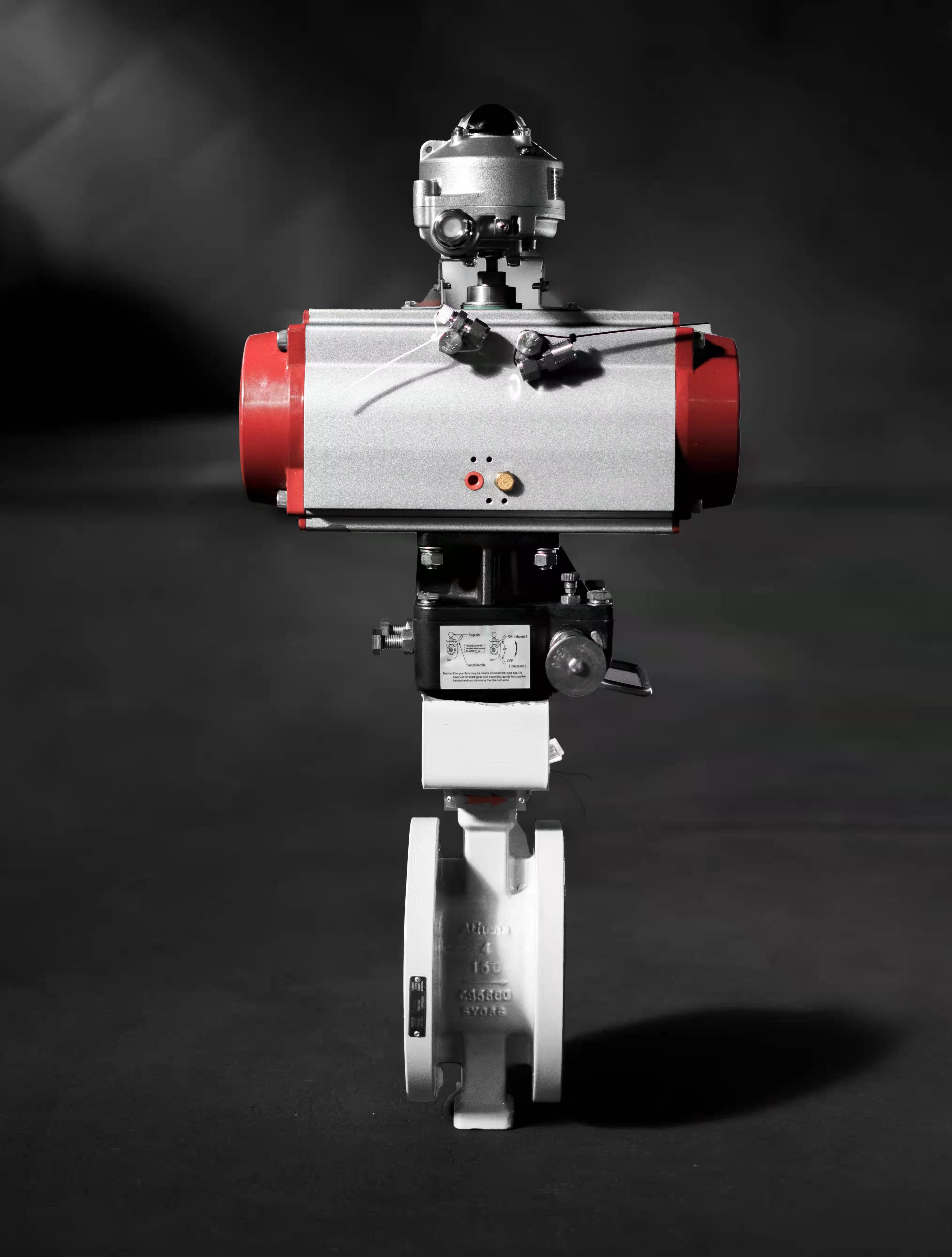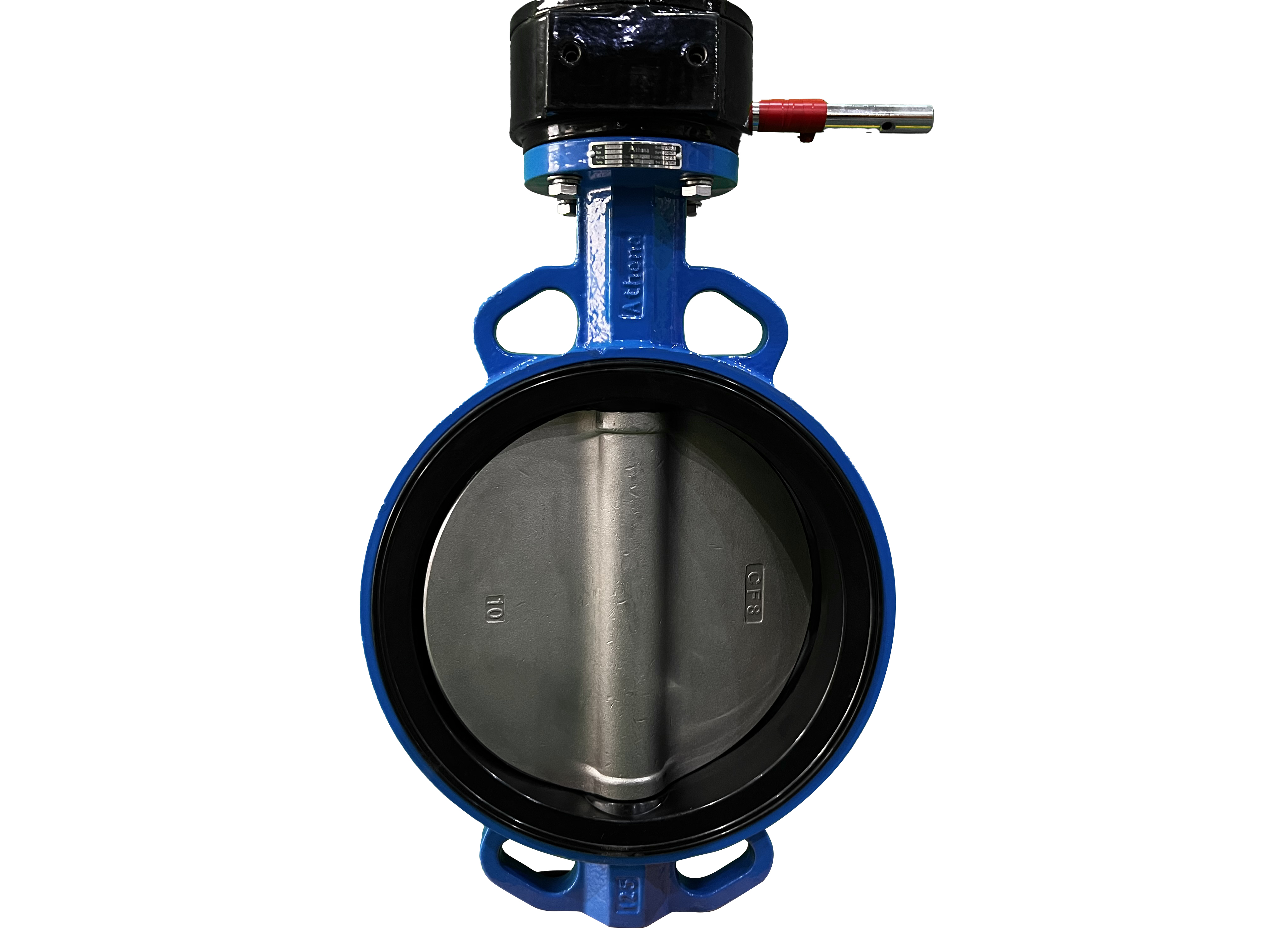 Advantages and Disadvantages of Butterfly Valves
The butterfly valve has several advantages over other types of industrial valves, including:
Quick operation: The butterfly valve's quarter-turn operation means it can be opened or closed quickly, thus suitable for applications requiring frequent adjustments.
Low-pressure drop: The butterfly valve has a streamlined design that minimizes the fluid's resistance and pressure drop across the valve, thus saving energy.
Low cost: The butterfly valve has a simple design, comprising fewer parts than other valves, making it relatively cheaper to manufacture, install, and maintain.
Space-saving: Butterfly valves have a compact design that requires less space compared to other types of valves.
However, butterfly valves have some disadvantages that limit their application in certain processes, including:
Limited temperature and pressure range: Butterfly valves are not suitable for high-temperature and high-pressure applications, as they may experience thermal expansion and damage.
Poor throttling: Butterfly valves are not suitable for applications requiring precise throttling, as their flow rate cannot be accurately controlled at partial openings.
Susceptible to wear and tear: Butterfly valves' disk and seat material are susceptible to wear and tear from continuous use, especially with abrasive fluids.
Butterfly Valve Applications
Butterfly valves are widely used in various industries, including:
Water treatment plants: Butterfly valves are commonly used in water treatment plants, where they regulate the flow rate of water through pipelines.
HVAC systems: Butterfly valves are used in heating, ventilation, and air conditioning (HVAC) systems to control the airflow rate and direction.
Food and beverage industry: Butterfly valves are popular in the food and beverage industry, where they are used to control the flow rate of liquid and gas ingredients during production.
Chemical and petrochemical industry: Butterfly valves find application in the chemical and petrochemical industry, where they regulate the flow rate of aggressive and corrosive chemicals.
Variations of Butterfly Valves
The Different Types of Butterfly Valves
Butterfly valves are a type of control valve used to regulate the flow of fluids in pipelines. They are widely used in various industries because of their simplicity, reliability, and low cost. There are several types of butterfly valves, each with its unique features and applications. In this article, we will discuss six types of butterfly valves - eccentric butterfly valve, double eccentric butterfly valve, concentric butterfly valve, cryogenic butterfly valve, high-performance butterfly valve, and lined butterfly valve.
1. Triple Eccentric Butterfly Valve
An eccentric butterfly valve has a disc that is offset from the center of the valve body. As the valve opens and closes, the disc moves away from or towards the seat, creating a variable flow area. This design reduces the torque required to operate the valve, making it suitable for large-scale applications. Eccentric butterfly valves are commonly used in water treatment plants, power plants, and chemical processing facilities.
2. Double Eccentric Butterfly Valve
A double eccentric butterfly valve has two offsets: one at the disc and another at the stem. This design allows the disc to completely disengage from the seat, reducing wear and tear on the valve components. Double eccentric butterfly valves are popular in oil and gas production, refining, and distribution.
3. Concentric Butterfly Valve
Concentric butterfly valves have a disc that is attached to the stem at the center of the valve body. This design provides a uniform sealing force around the entire circumference of the valve, reducing the chances of leakage. Concentric butterfly valves are frequently used in food and beverage, pharmaceuticals, and water treatment industries.
4. Cryogenic Butterfly Valve
Cryogenic butterfly valves are designed to withstand extremely low temperatures. They use special materials and seals that can withstand the thermal shock caused by rapid changes in temperature. Cryogenic butterfly valves are used in liquefied natural gas (LNG) plants, petrochemical plants, and other low-temperature applications.
5. High-Performance Butterfly Valve
High-performance butterfly valves are designed for high-pressure and high-temperature applications. They have a stronger construction and can handle more extreme operating conditions than regular butterfly valves. High-performance butterfly valves are commonly used in chemical processing, power generation, and water treatment facilities.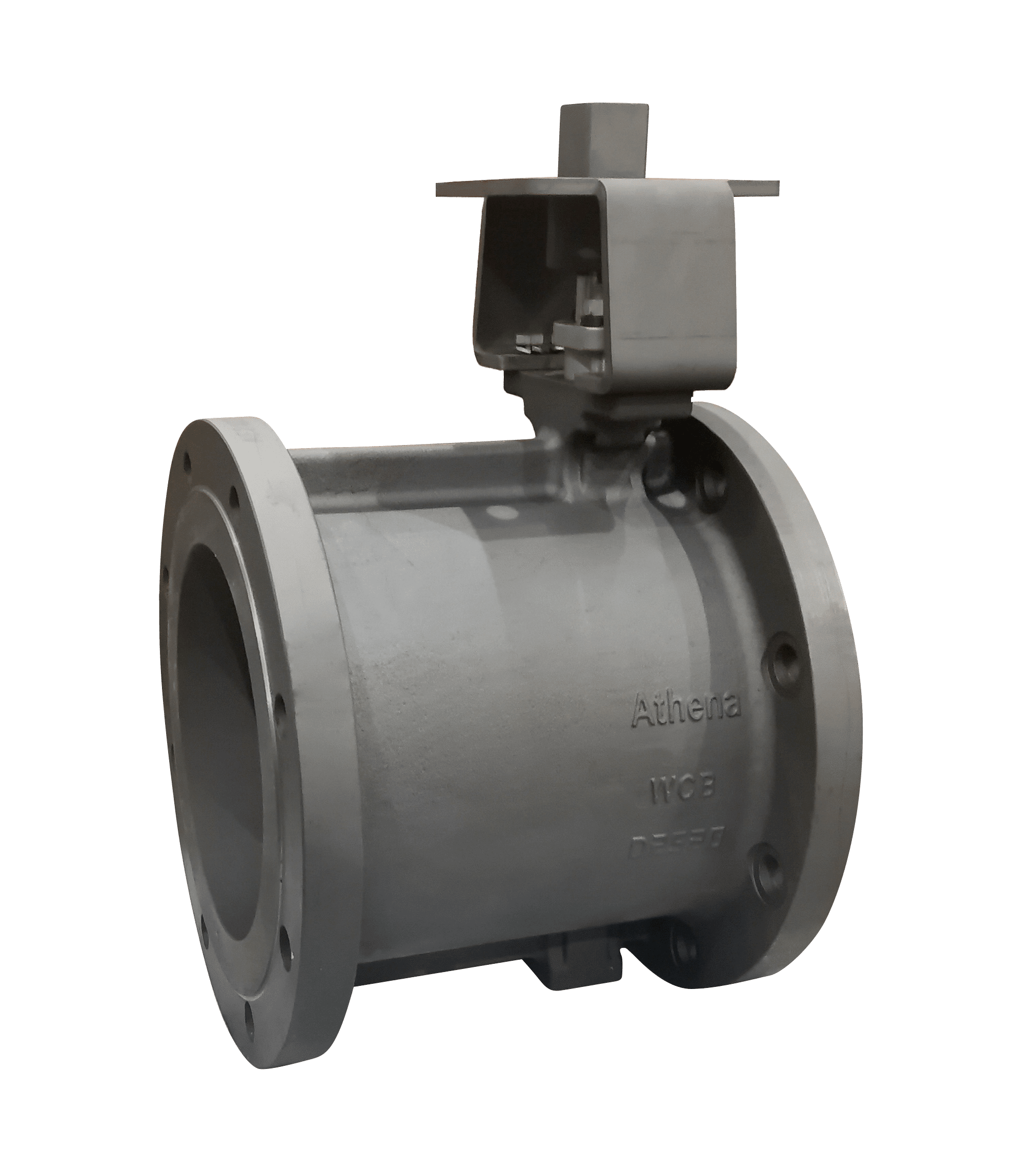 6. Lined Butterfly Valve
A lined butterfly valve has a lining made of a corrosion-resistant material, such as PTFE or rubber. The lining protects the valve components from corrosion and erosion caused by the fluid flowing through the valve. Lined butterfly valves are used in industries where corrosive fluids are handled, such as chemical processing, pharmaceuticals, and mining.
Customization of Butterfly Valves
At our company, we offer customized butterfly valves to meet our clients' unique needs. We use advanced technology and expertise to manufacture bespoke butterfly valves that match our clients' specifications. Our customization process includes selecting the right materials, coatings, and finishes to ensure optimal performance, durability, and corrosion resistance. We also offer design modification services to improve the valve's functionality, reliability, and safety.
Conclusion
In conclusion, butterfly valves are a popular choice for many industrial applications due to their quick operation, lightweight, low pressure drop, and cost-effectiveness. However, they have some limitations such as limited temperature range, pressure rating, and shut-off capability. Nevertheless, butterfly valves remain a reliable choice for various applications, and our company can provide customized solutions for specific requirements.